Enjoy the Key West island life to its fullest in our fully equipped William Skelton Home, located in the heart of Old Town.
The William Skelton Home offers 6 bedrooms, 4 bathrooms, a private backyard swimming pool, and plenty of living space to spread out and enjoy with your friends and family. This Key West vacation home comfortably provides accommodation for up to 16 people.
The charming three-story home is one of the oldest houses on the island, built in the 1830's. You'll find unique design features like its exposed Dade County Pine walls, multiple covered porches with comfortable rocking chairs, high ceilings, original woodwork, and cozy queen bedrooms. Did we mention the private pool in the brick paved backyard?
The location of this Key West home cannot be beat. Here you will be within a short stroll through Old Town to the best visitor attractions, including Mallory Square, the Historic Seaport, and enough bars and restaurants to keep you entertained for your entire stay.
Planning a destination wedding or other special event? We host intimate wedding ceremonies, dinners, receptions, and other parties in the private backyard of the the William Skelton Home. With plenty of space to enjoy with friends and family, this charming home is the perfect choice for your Key West celebration.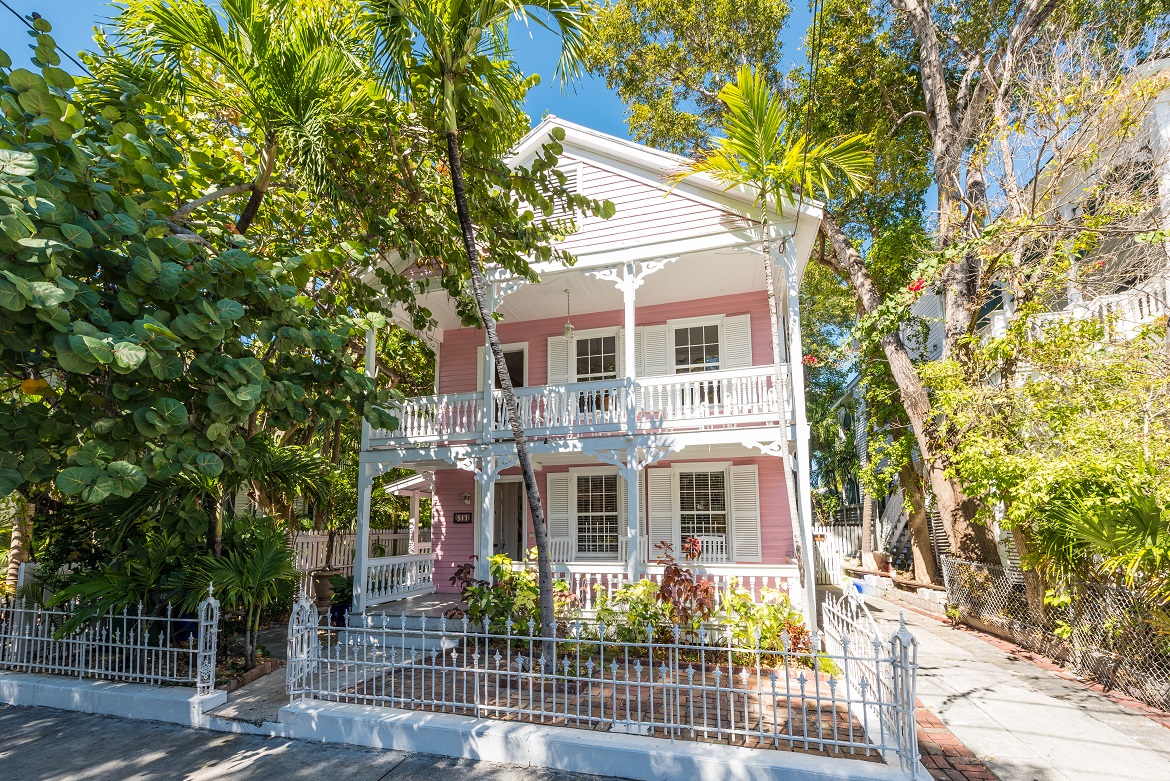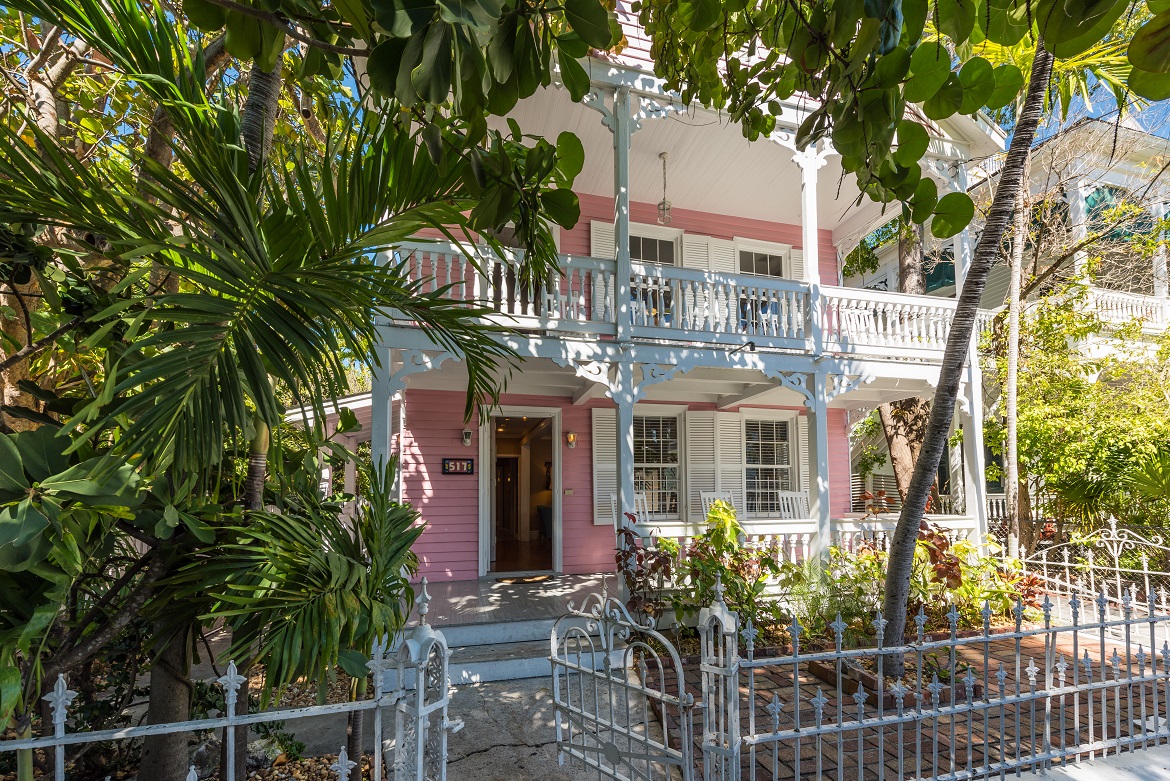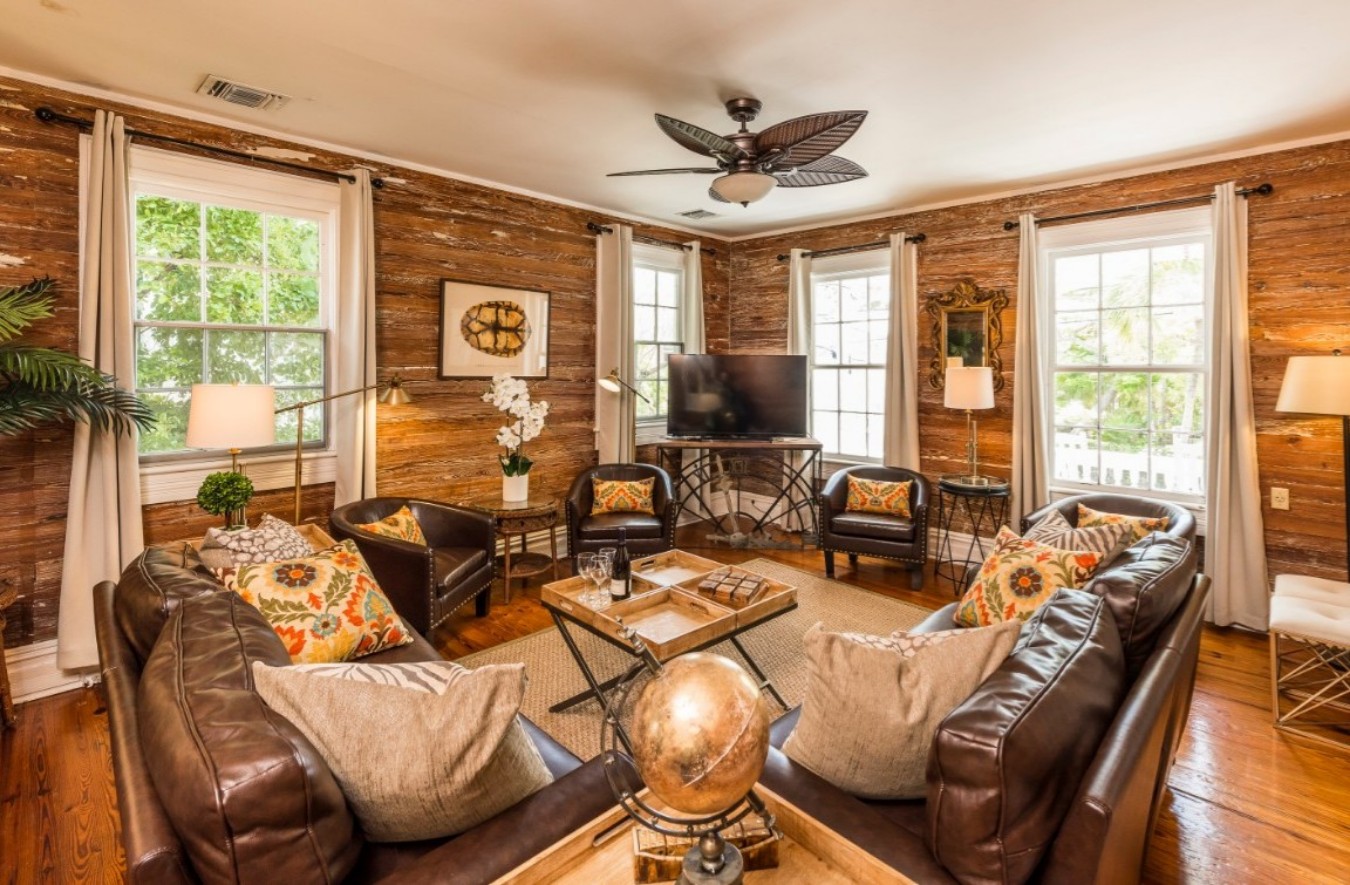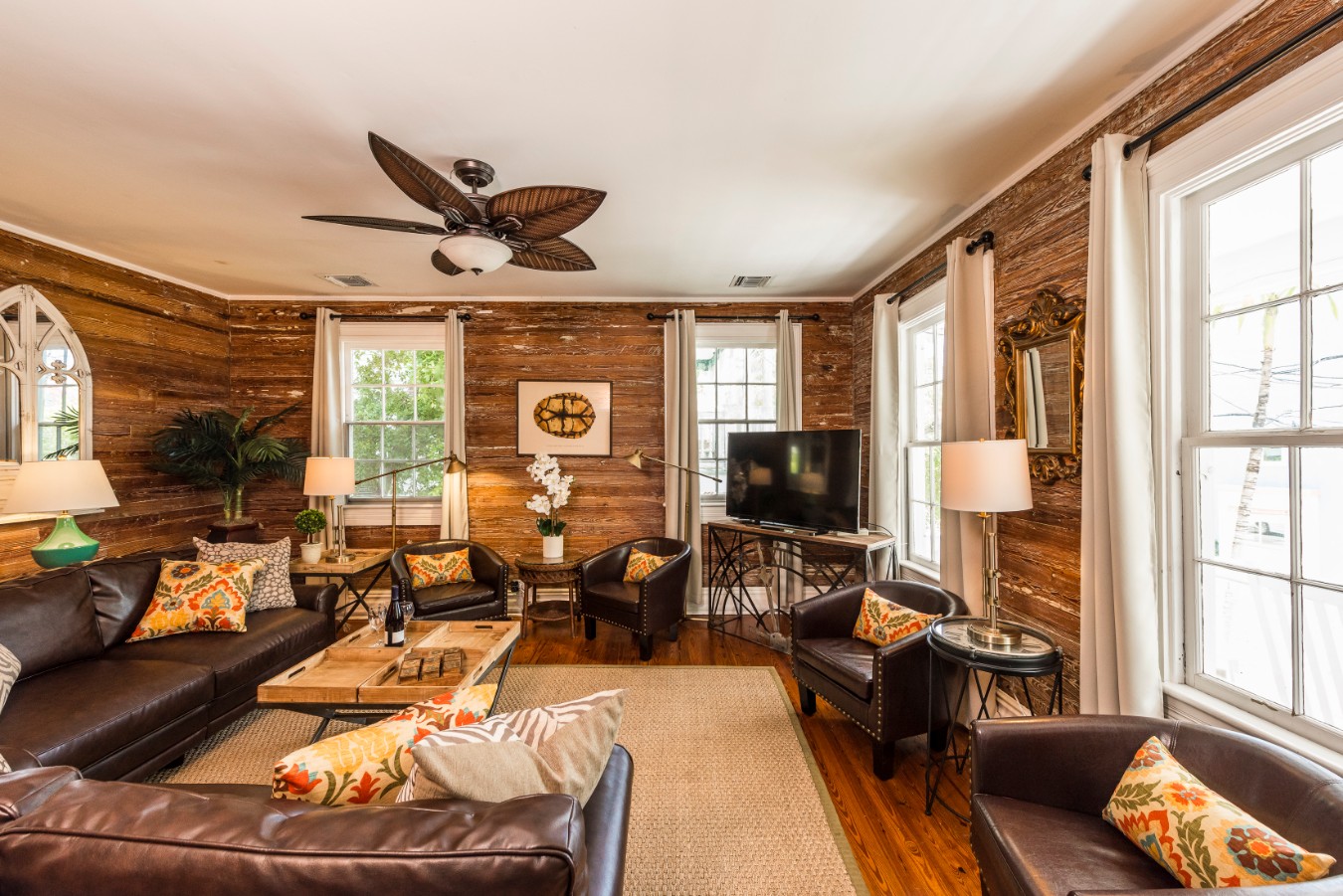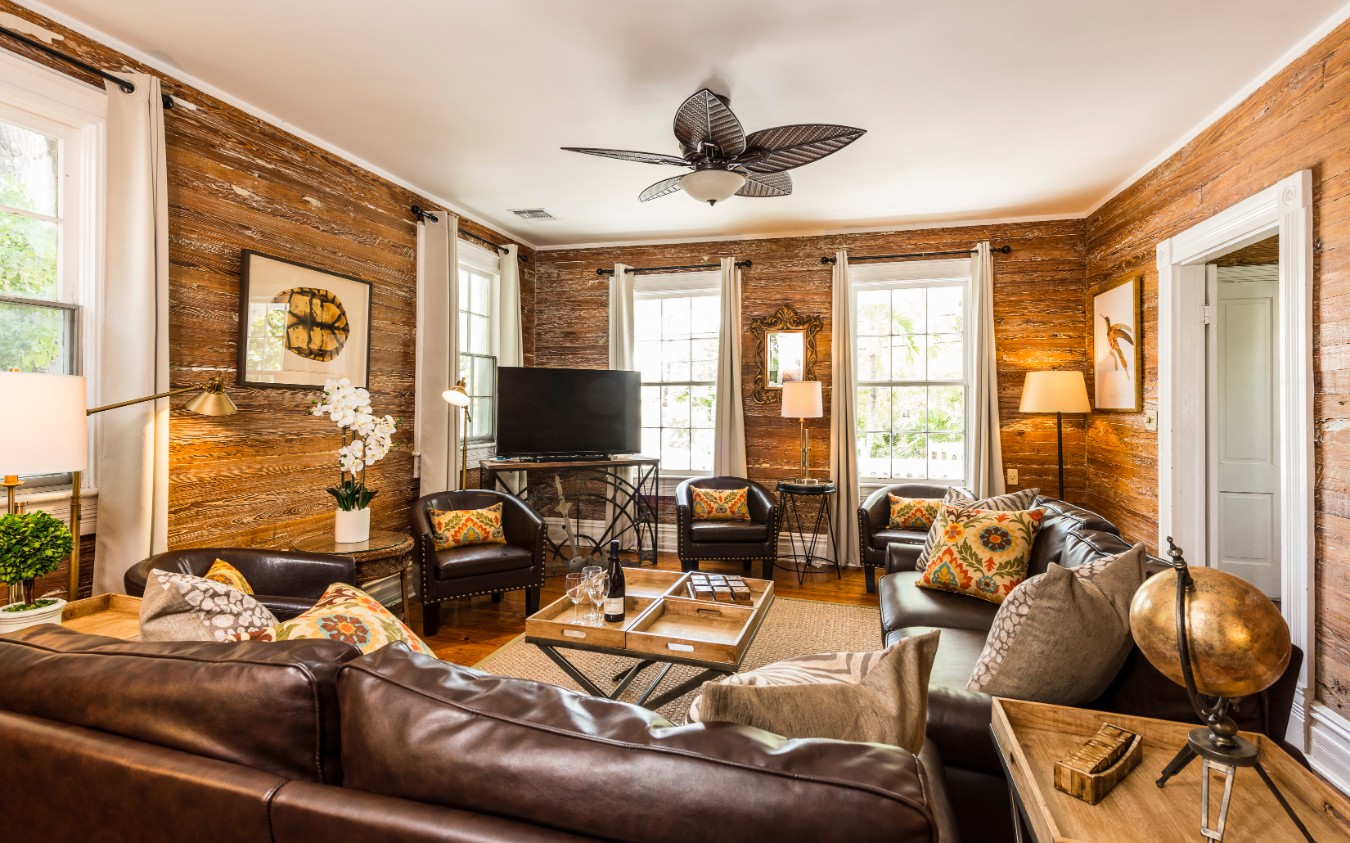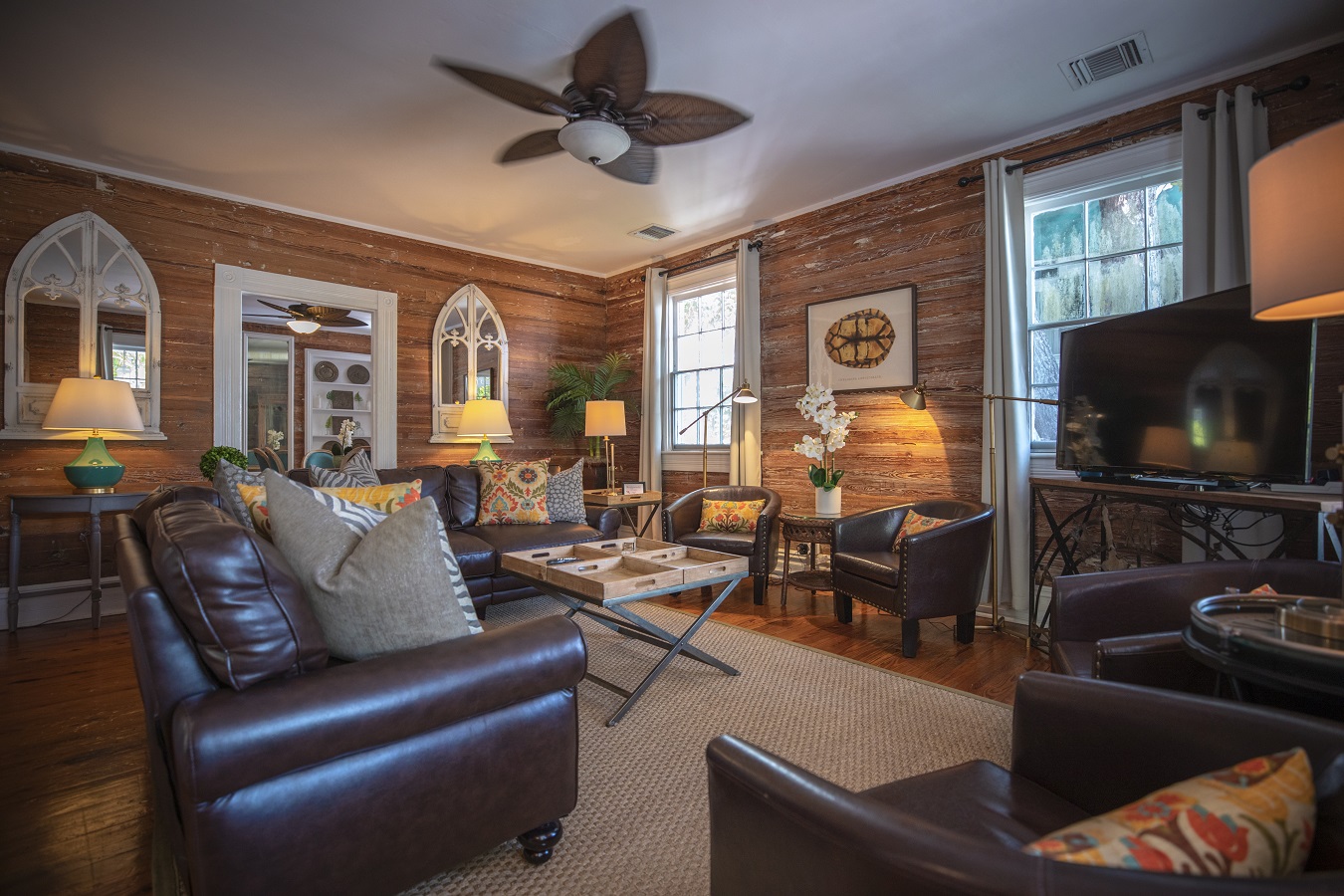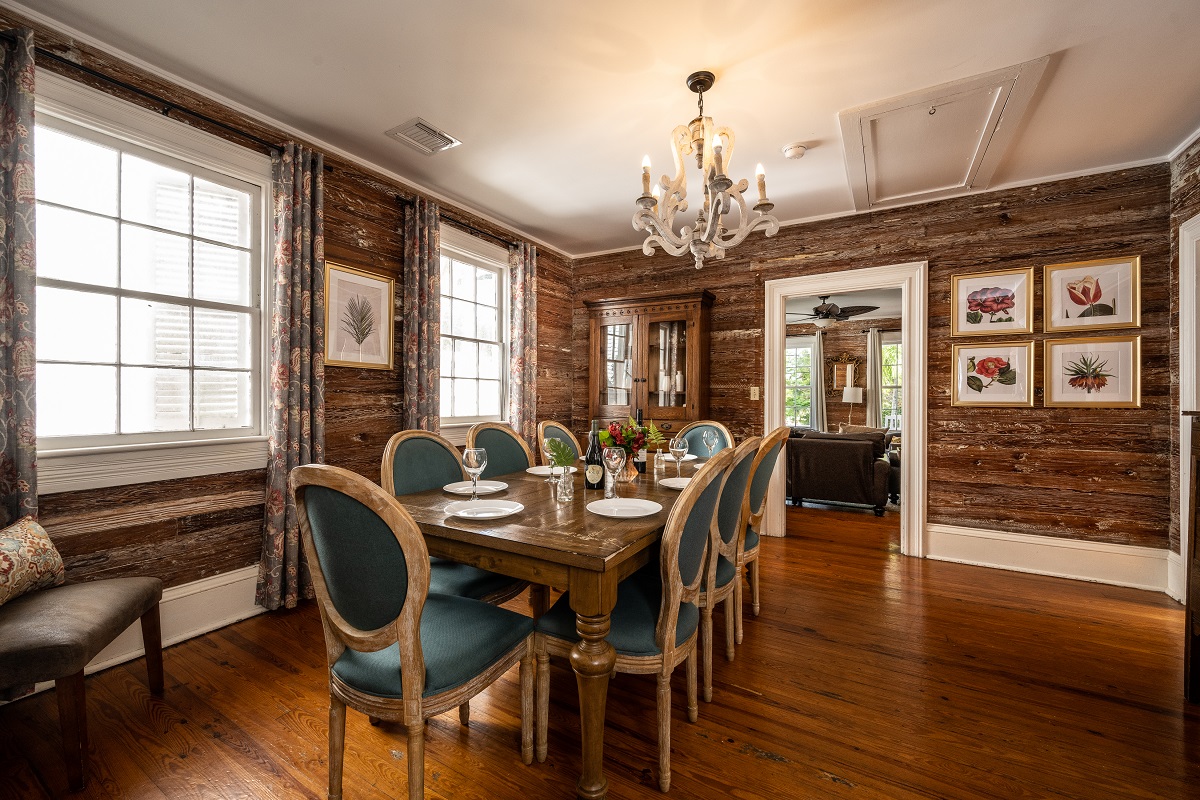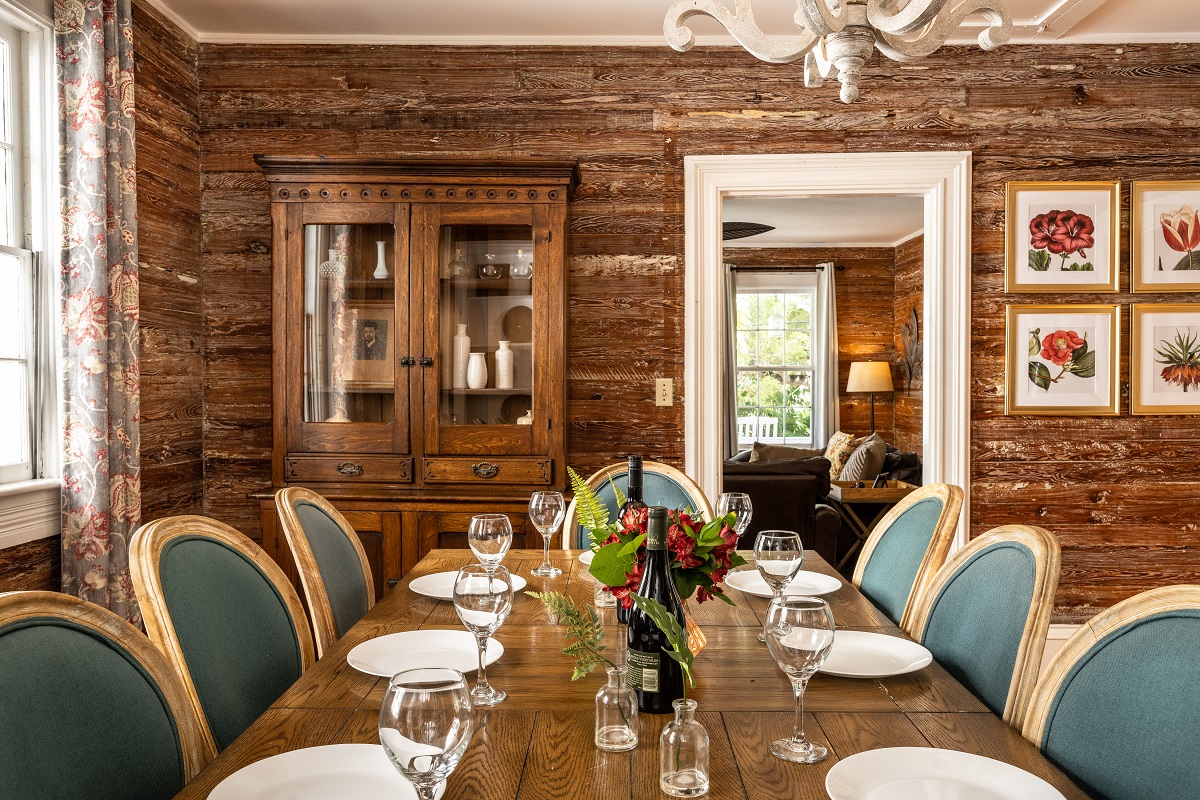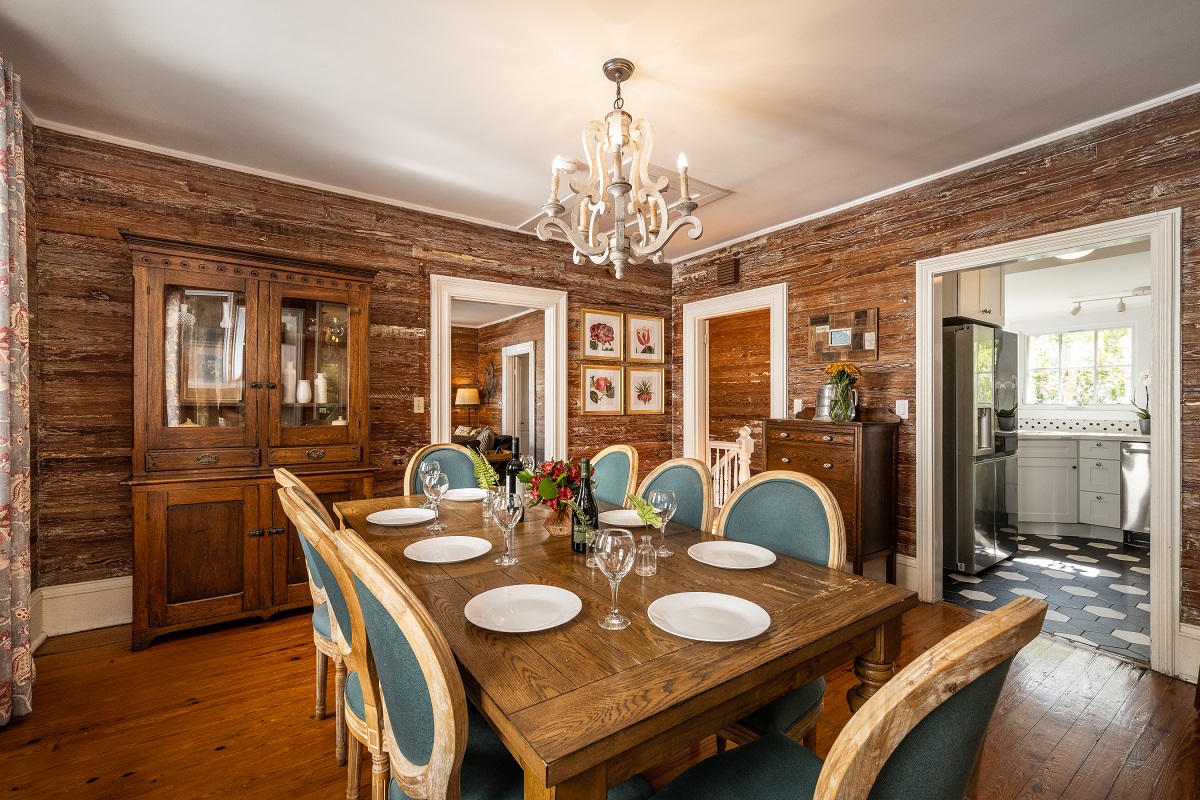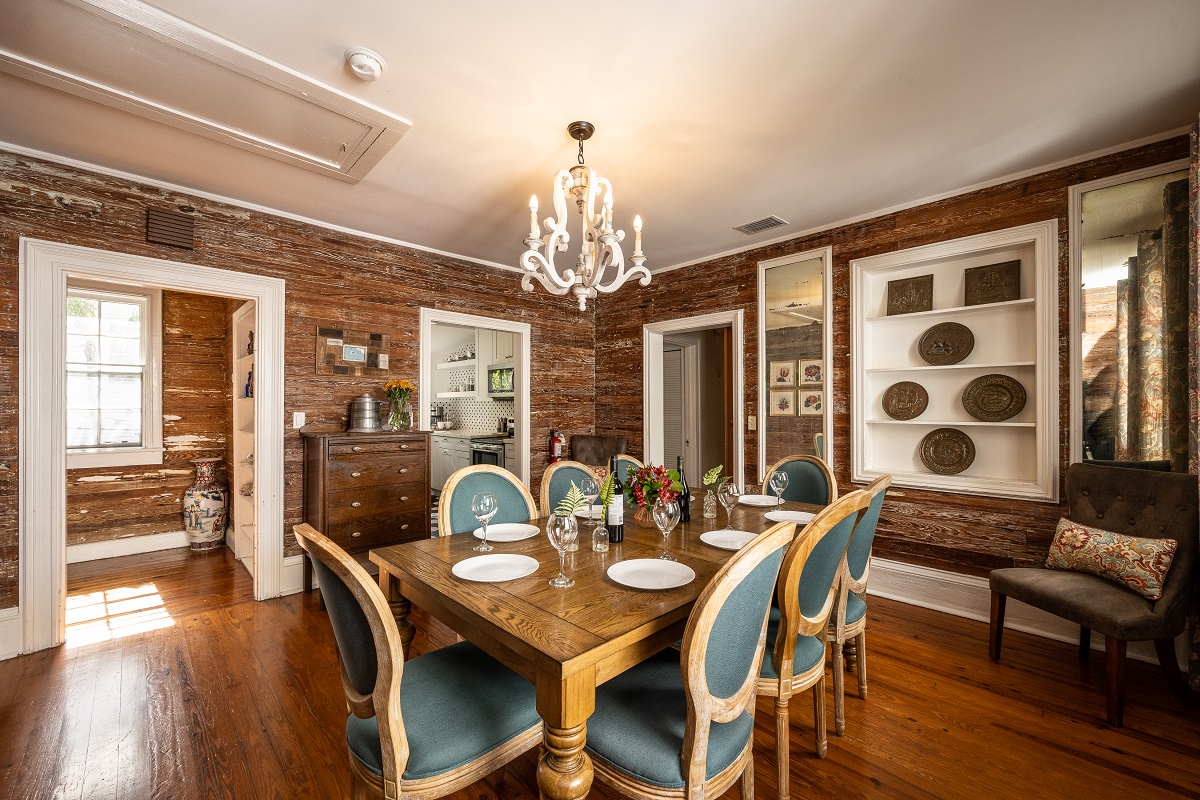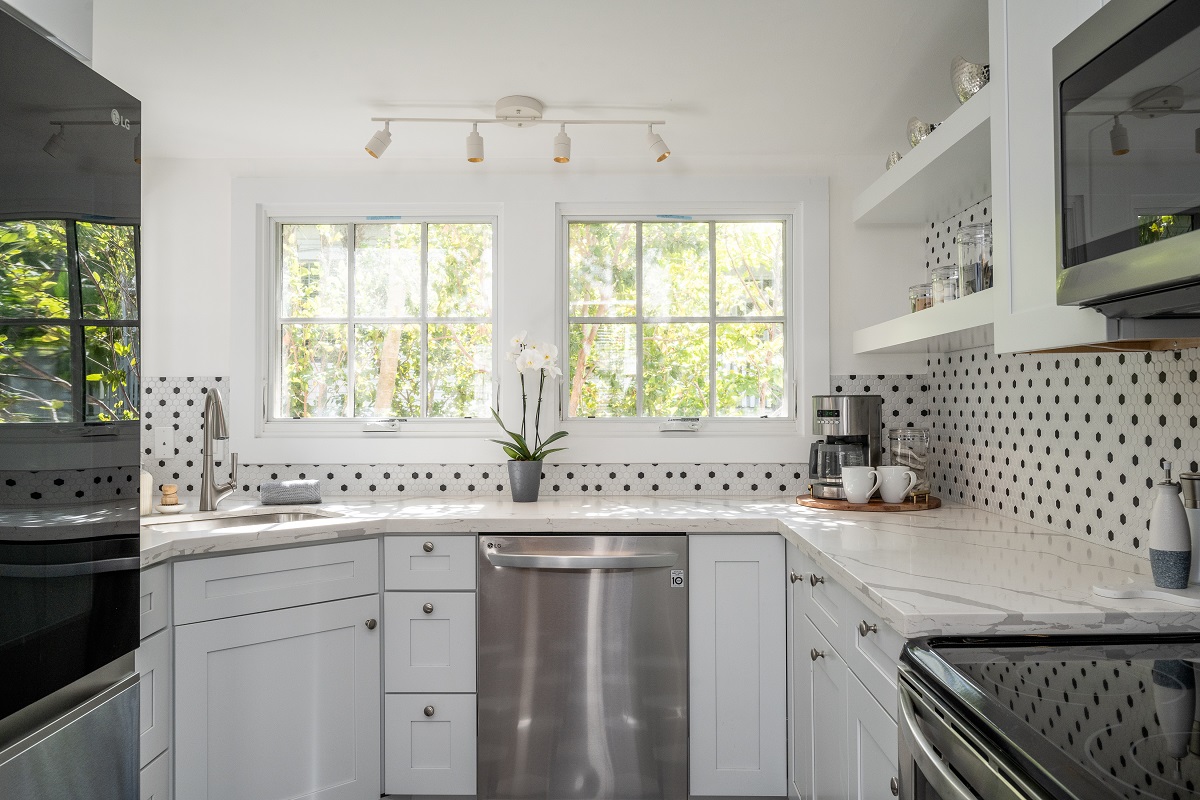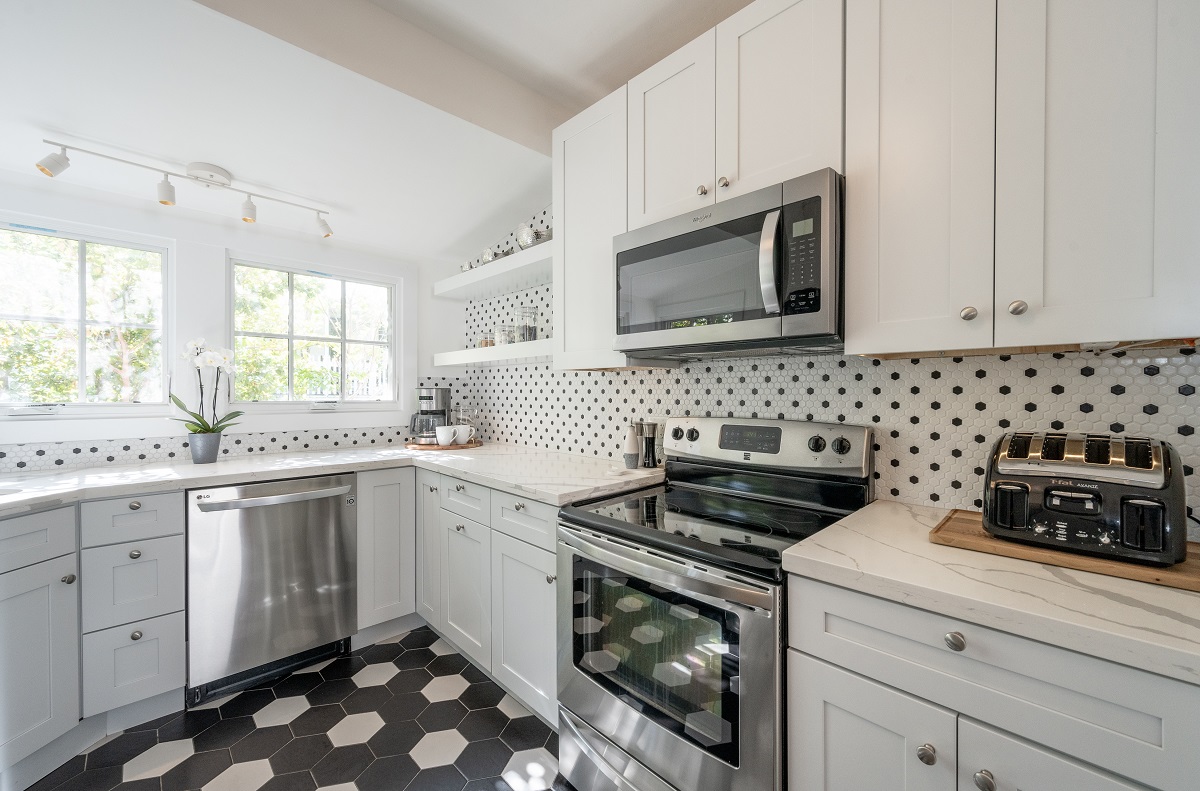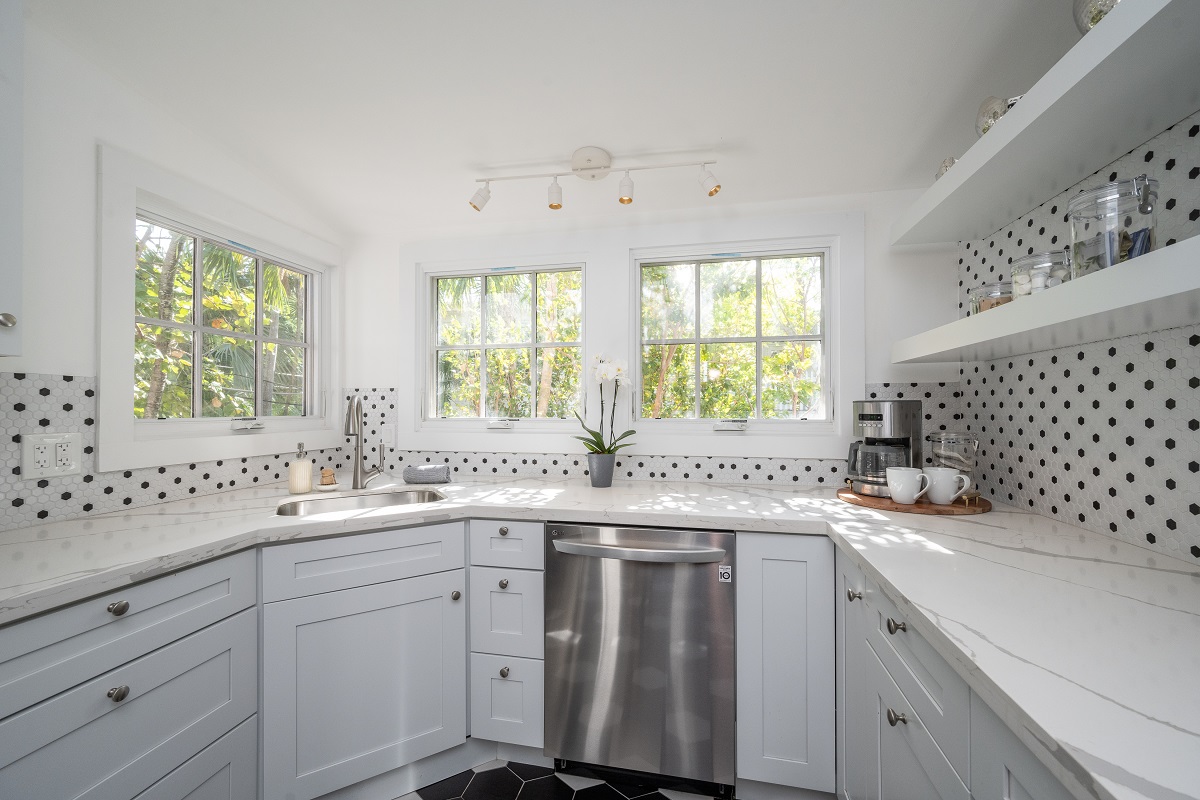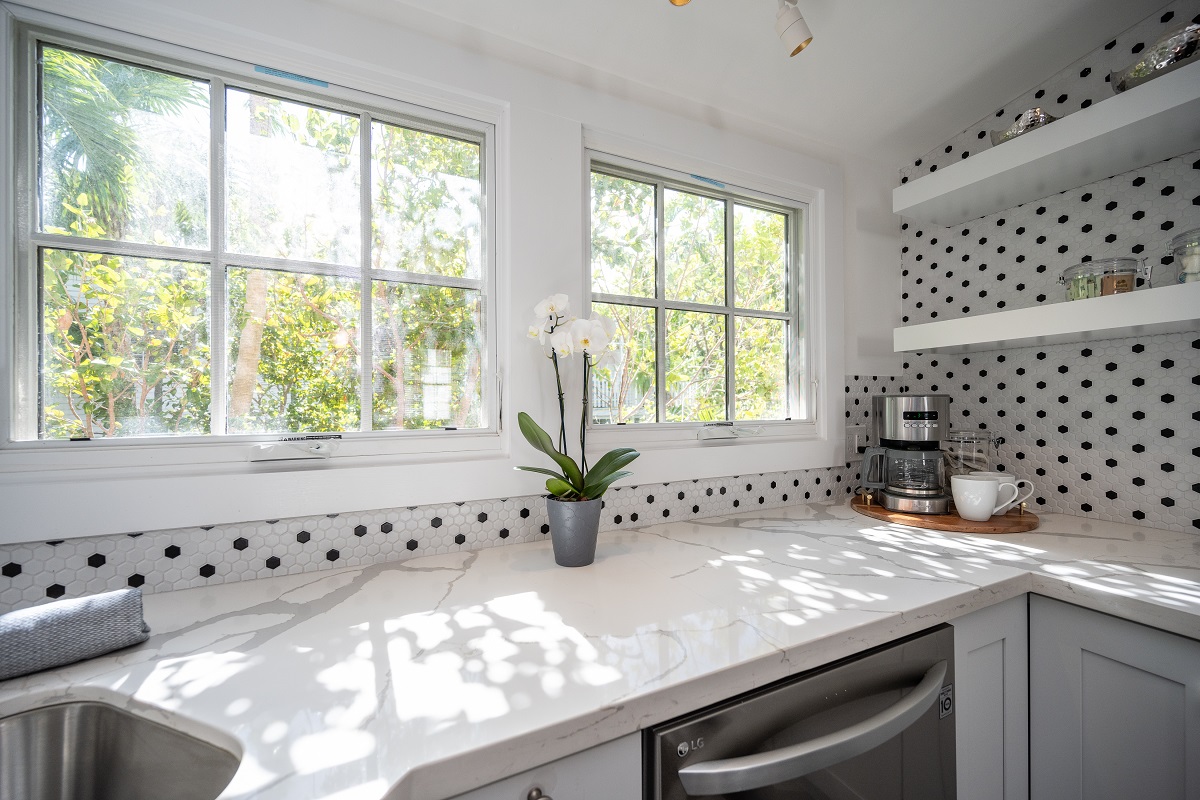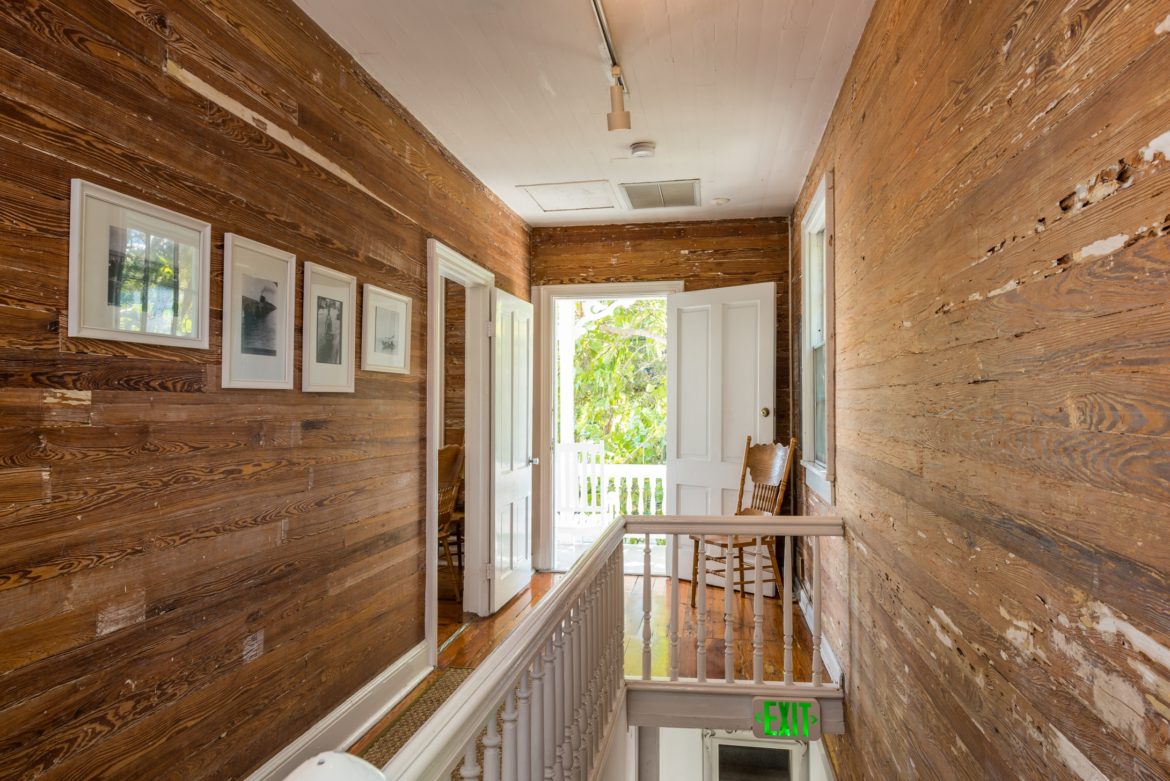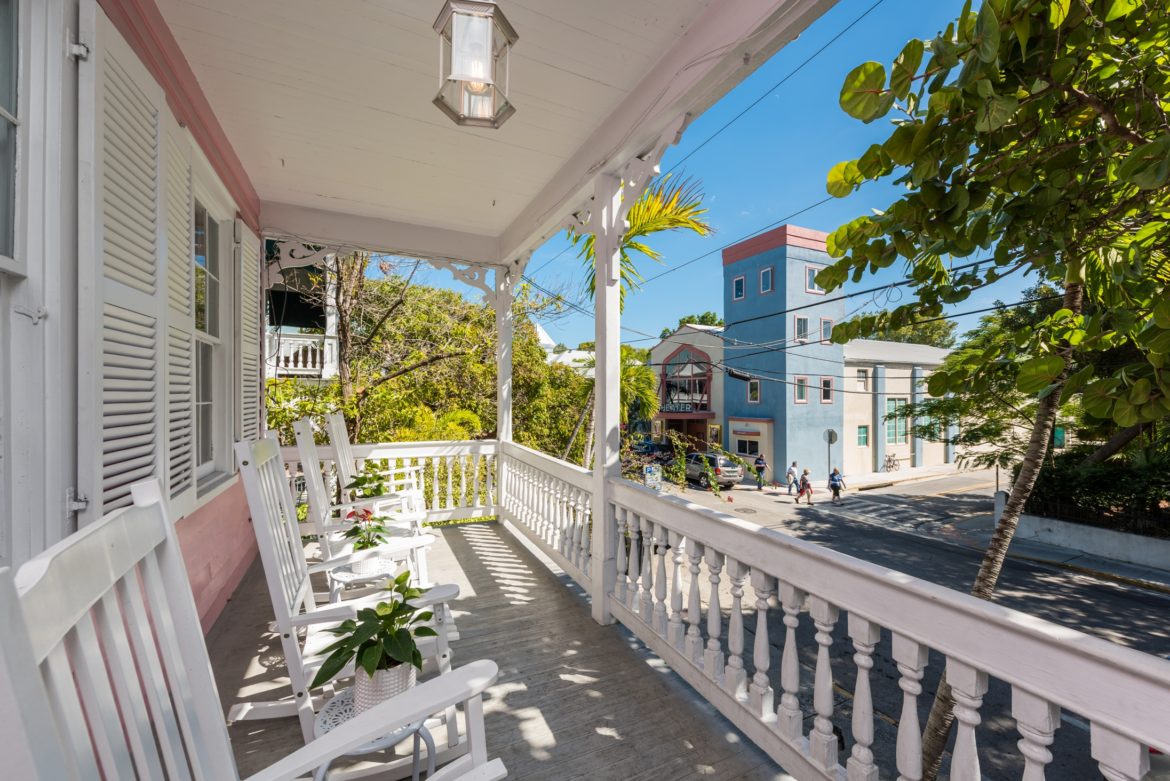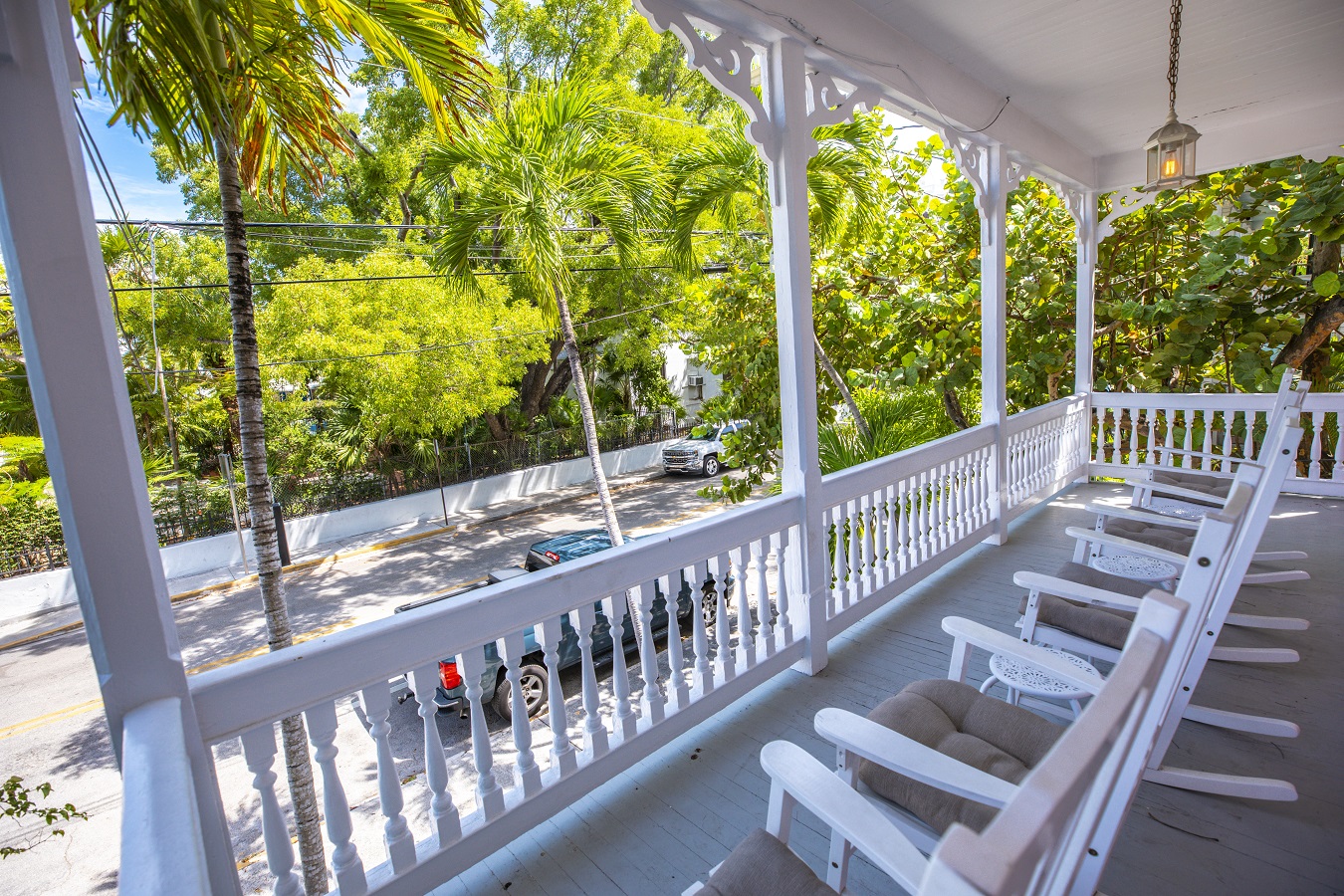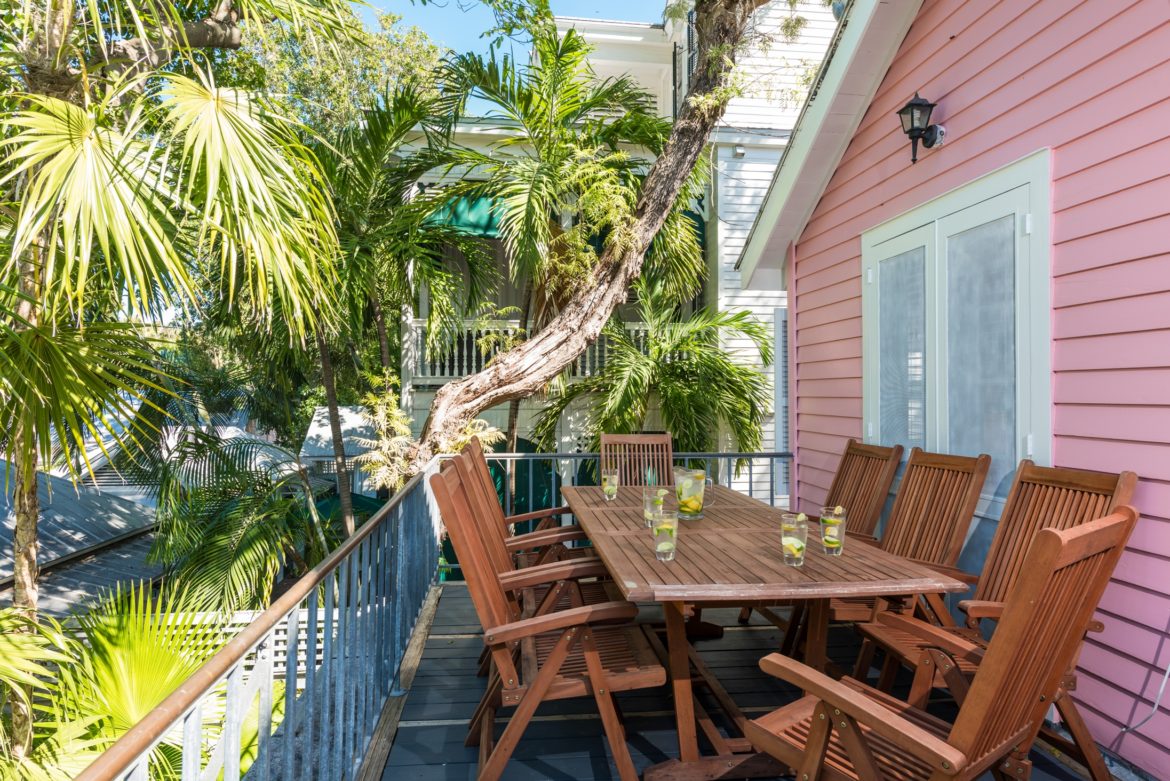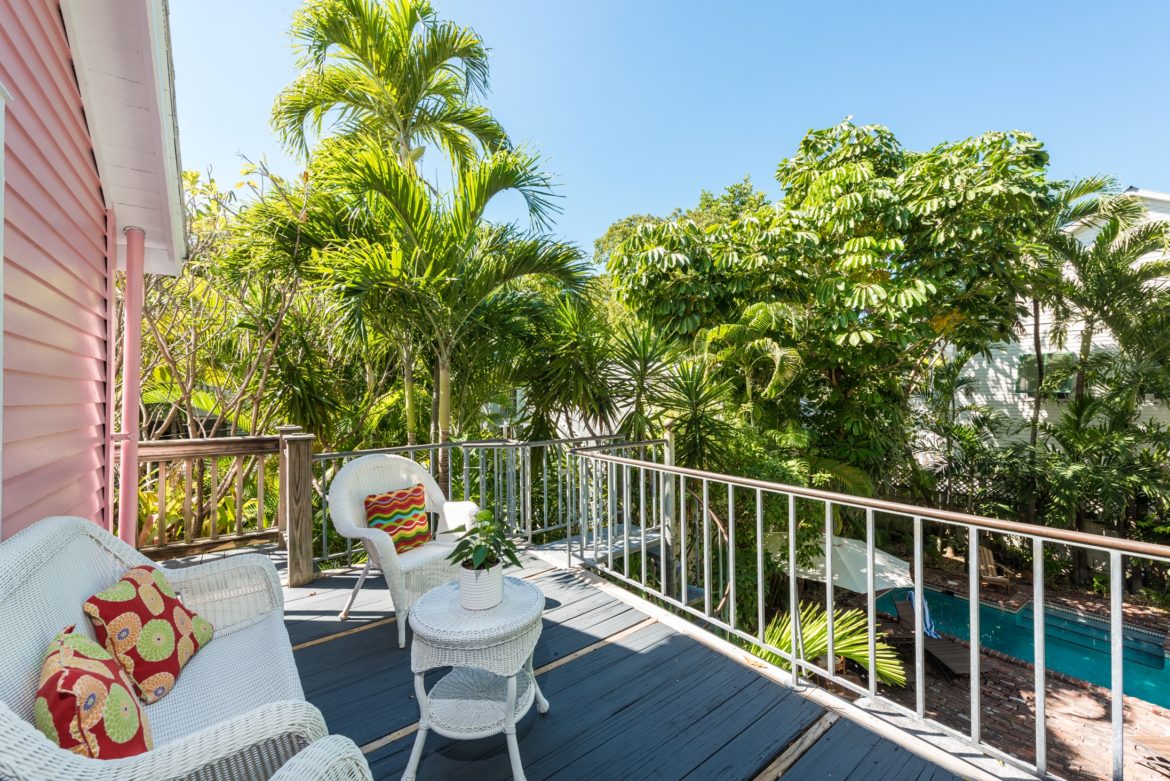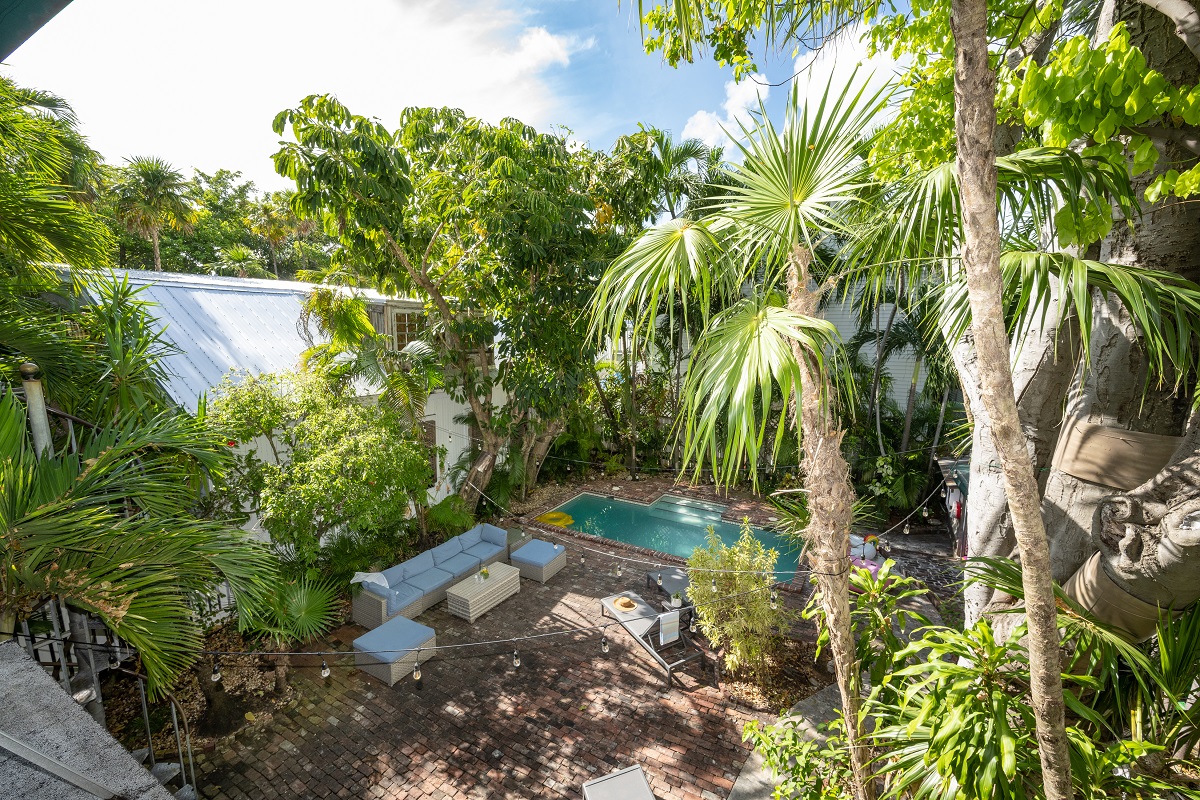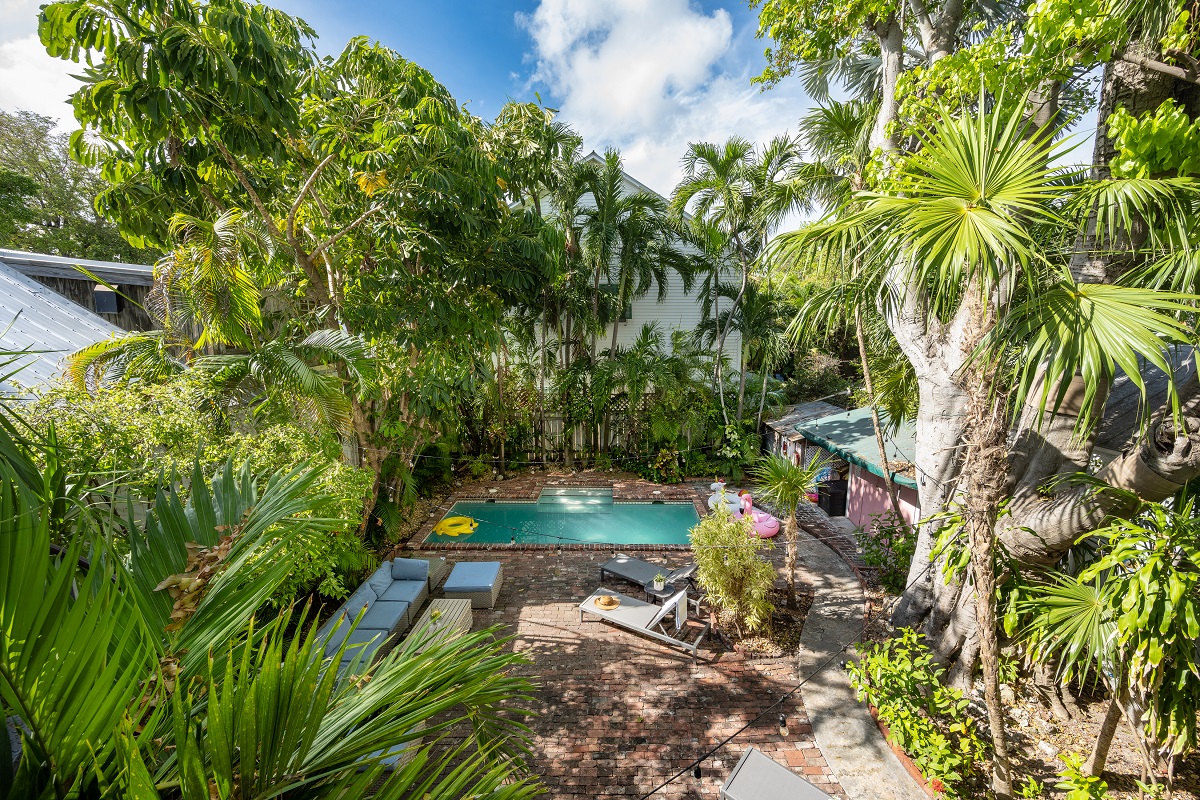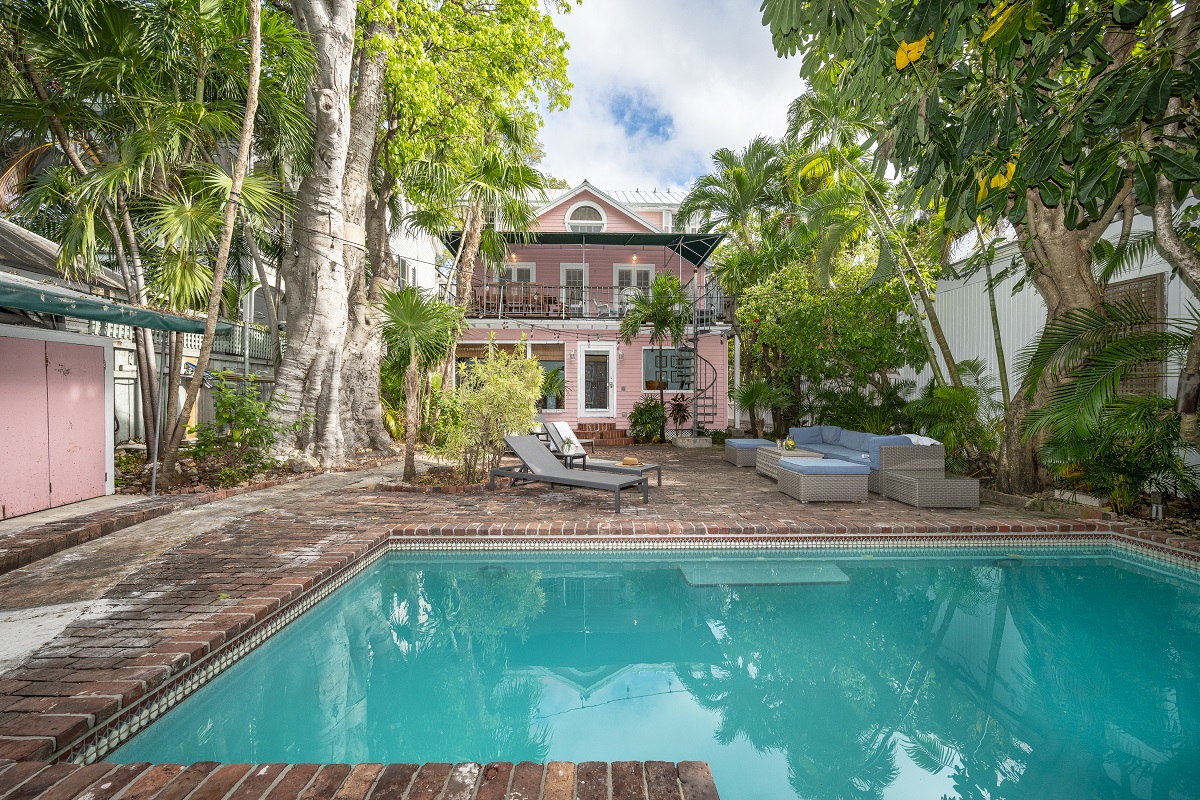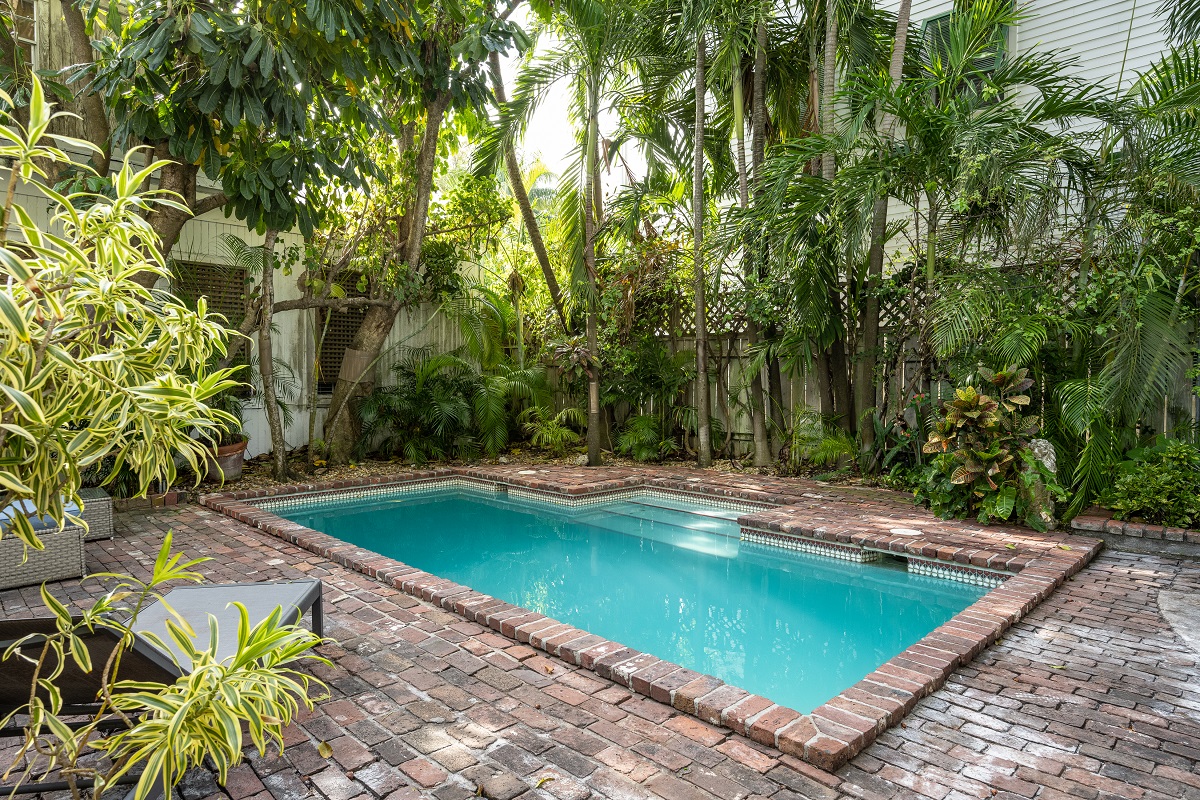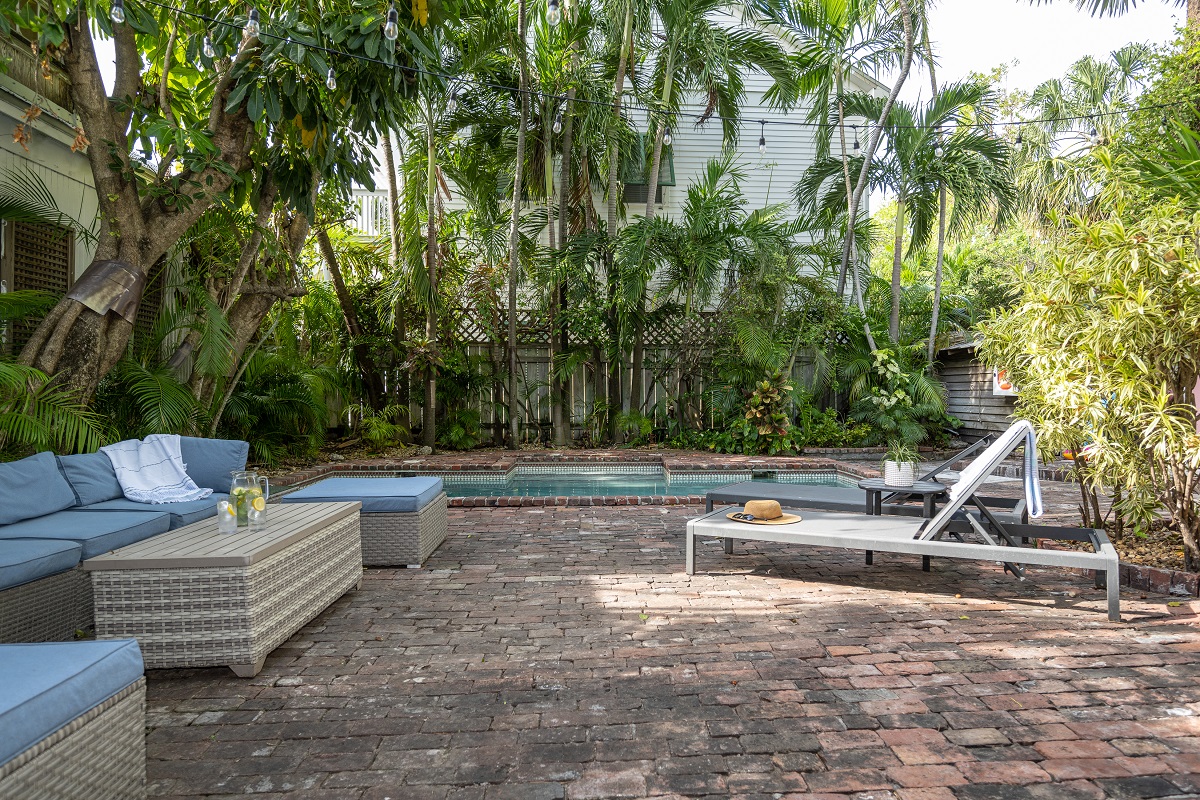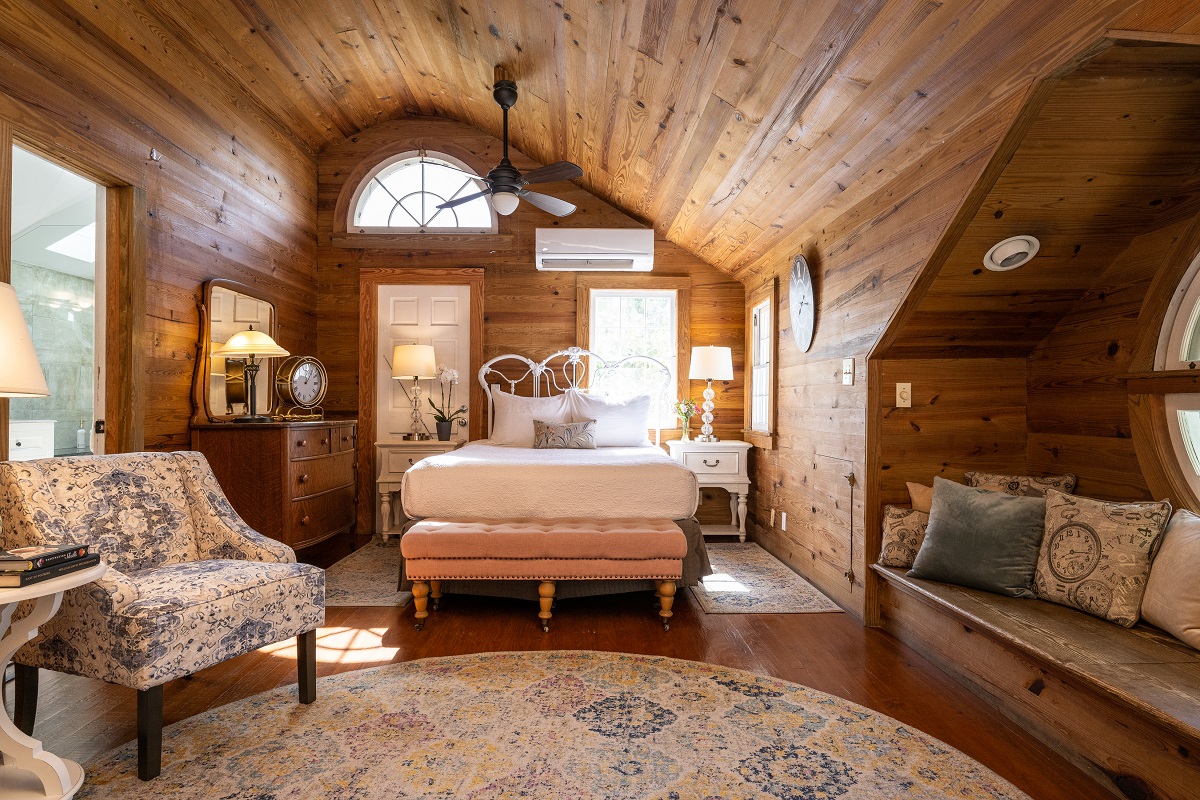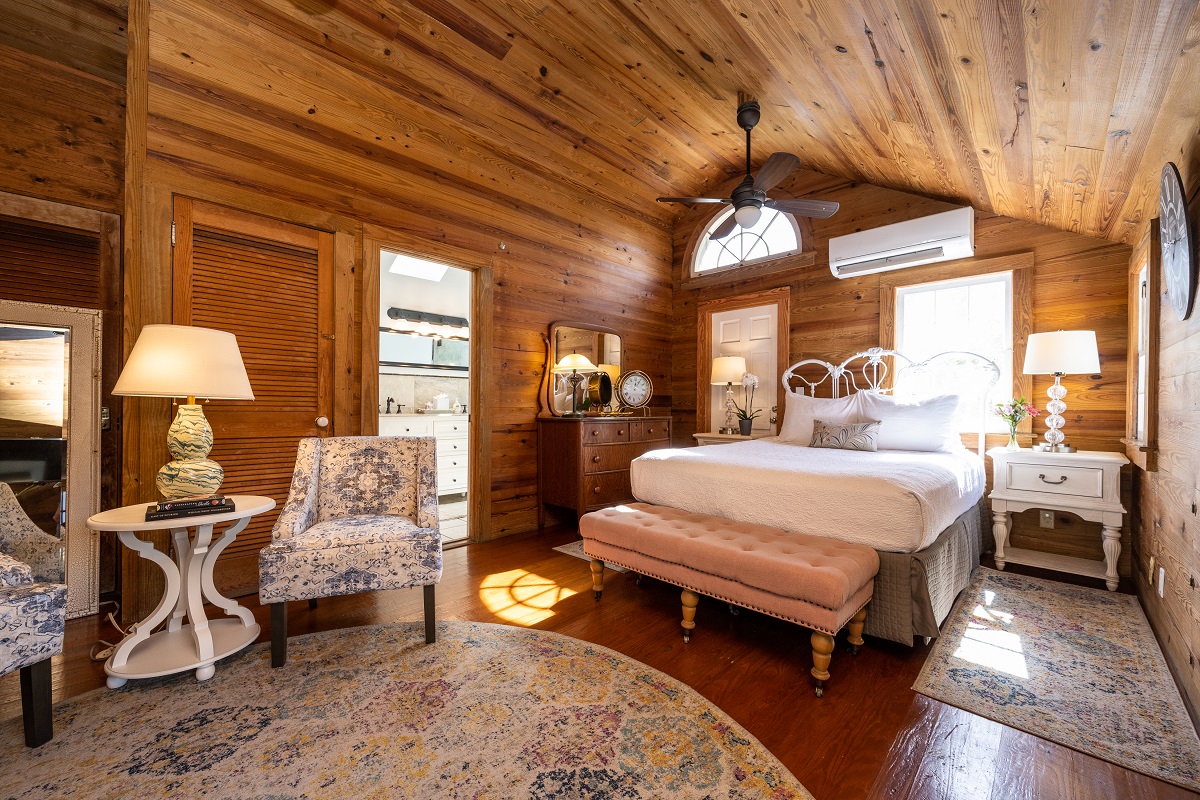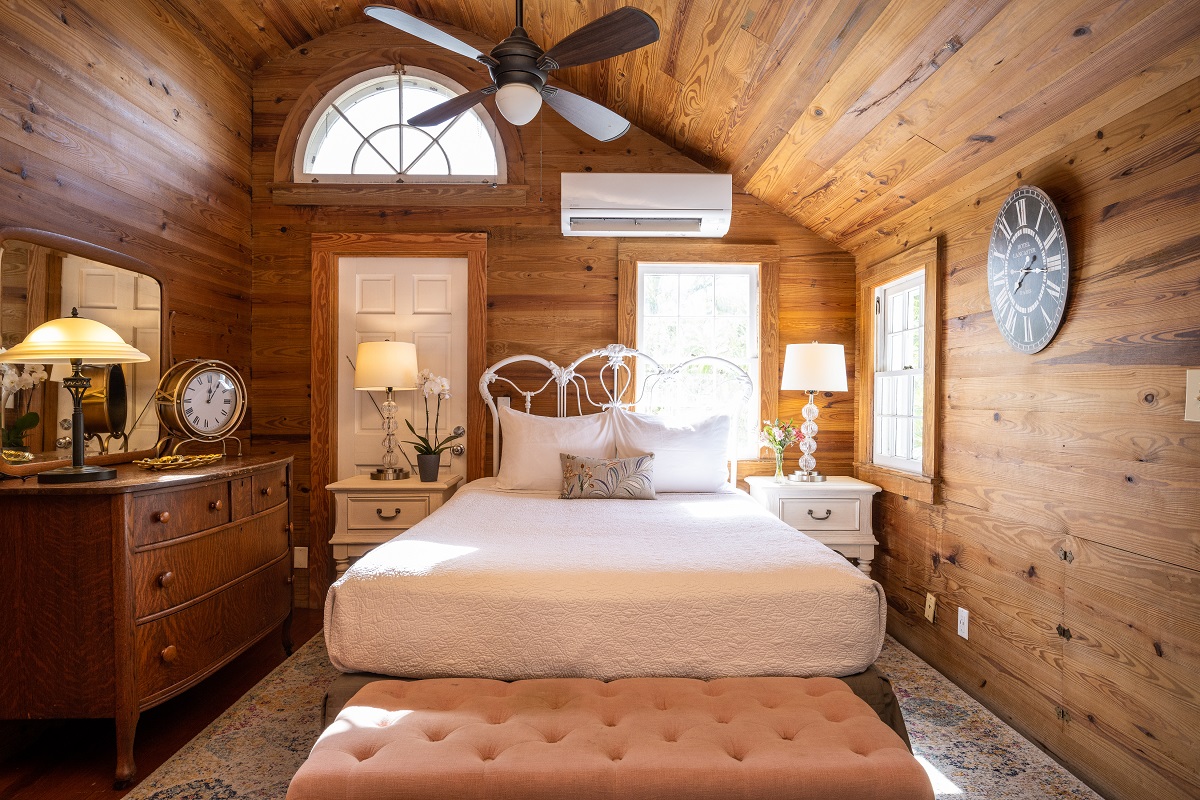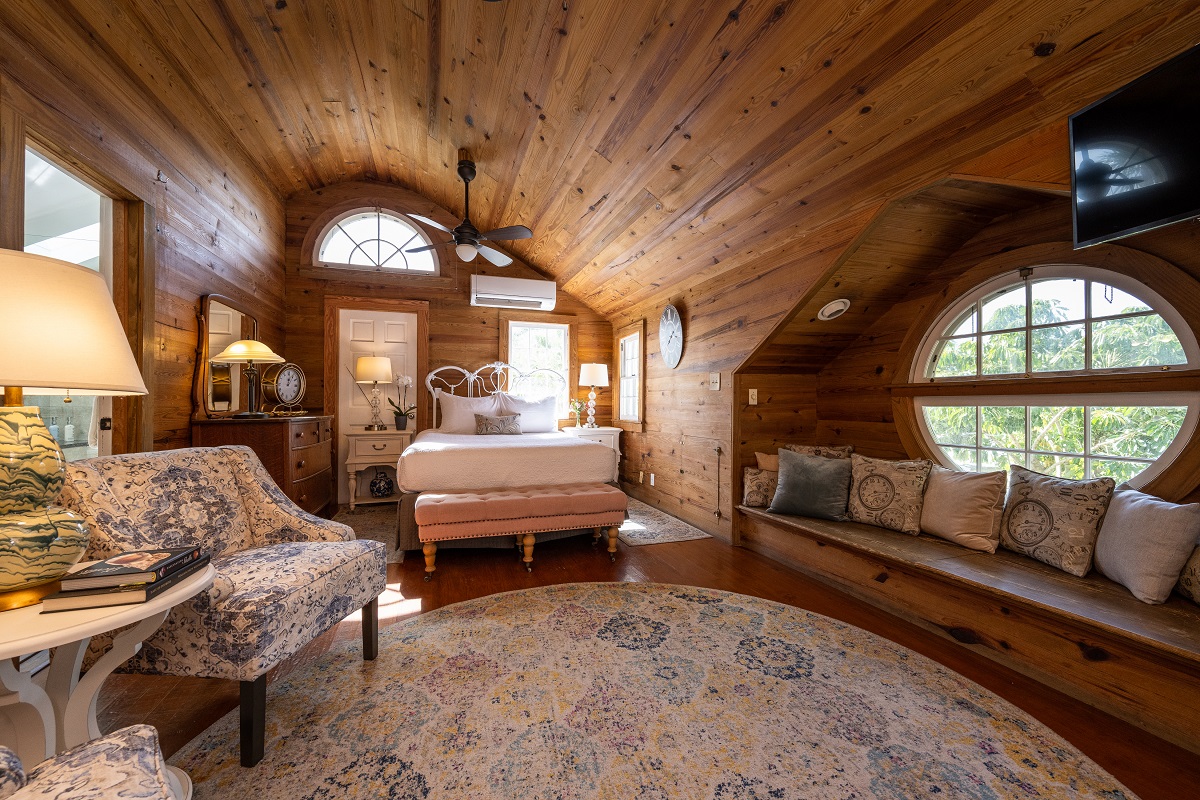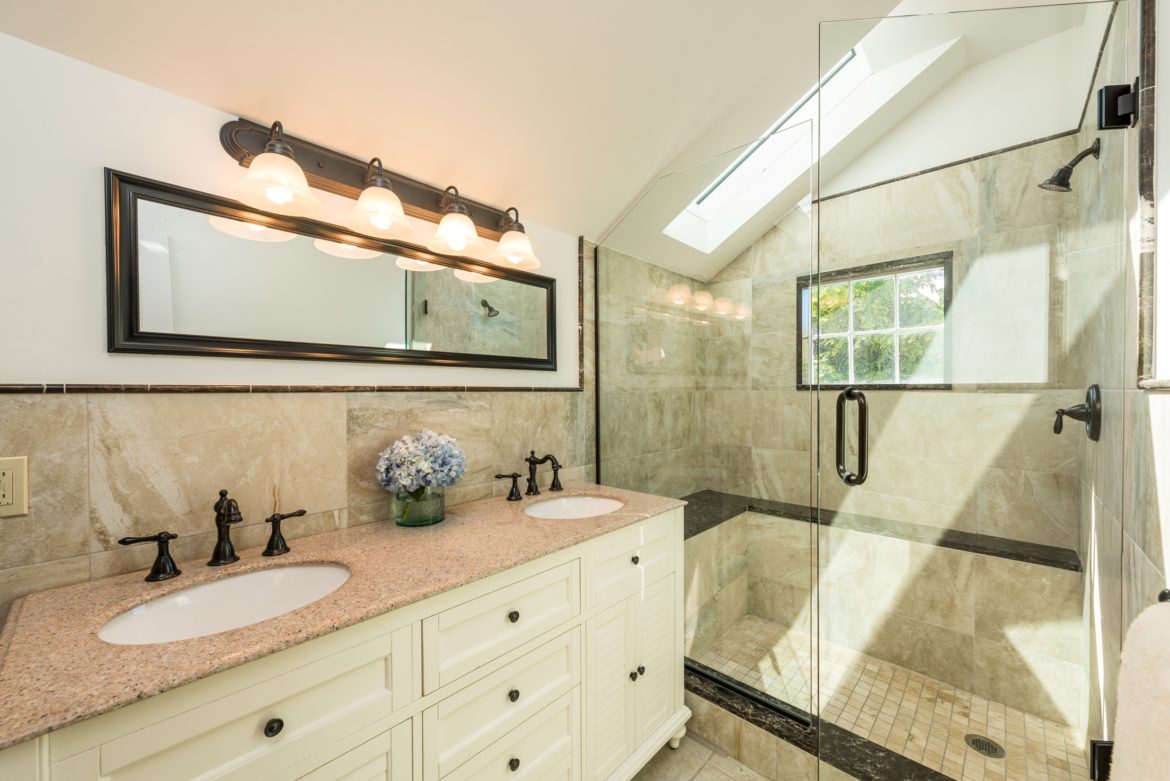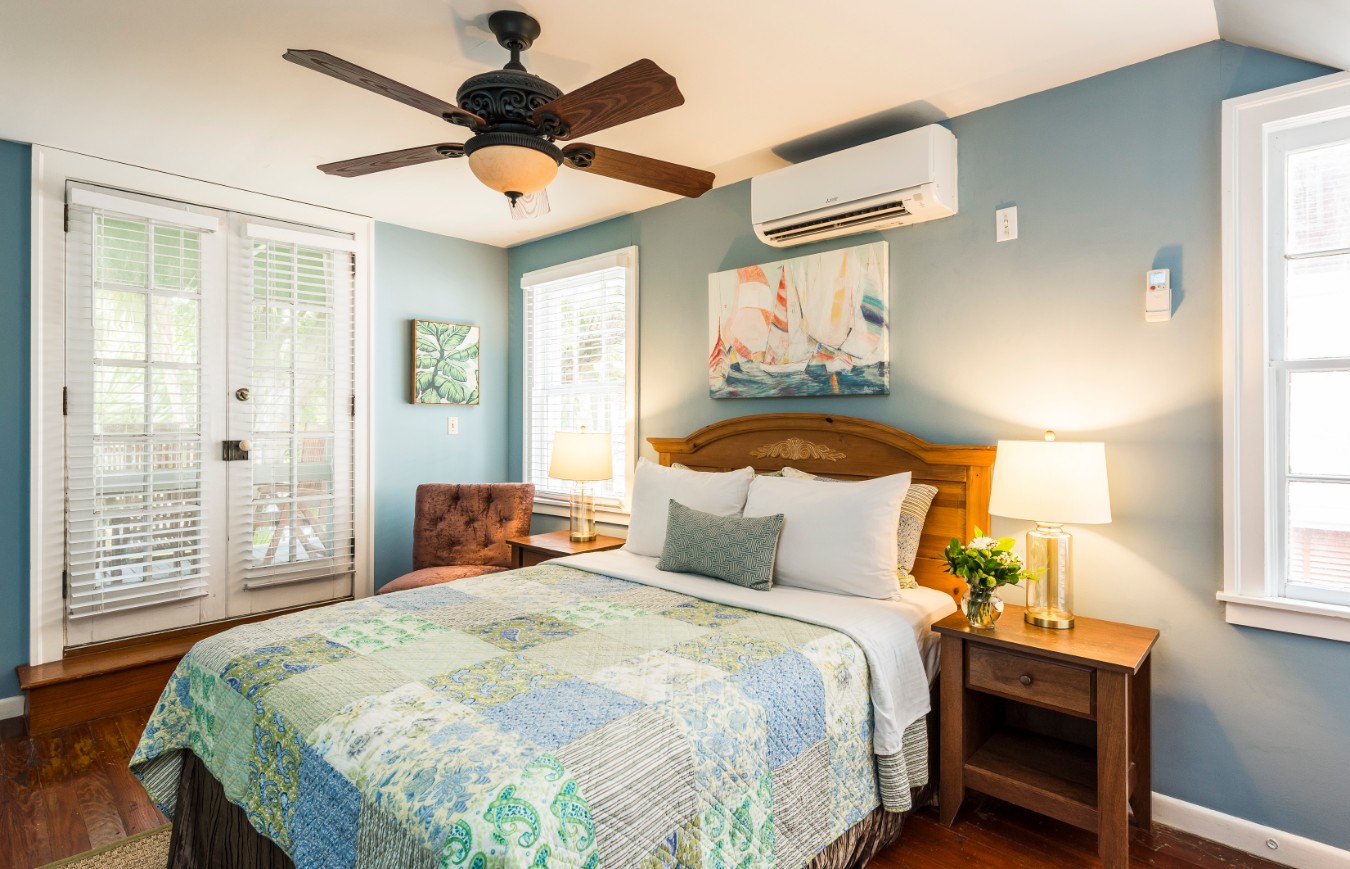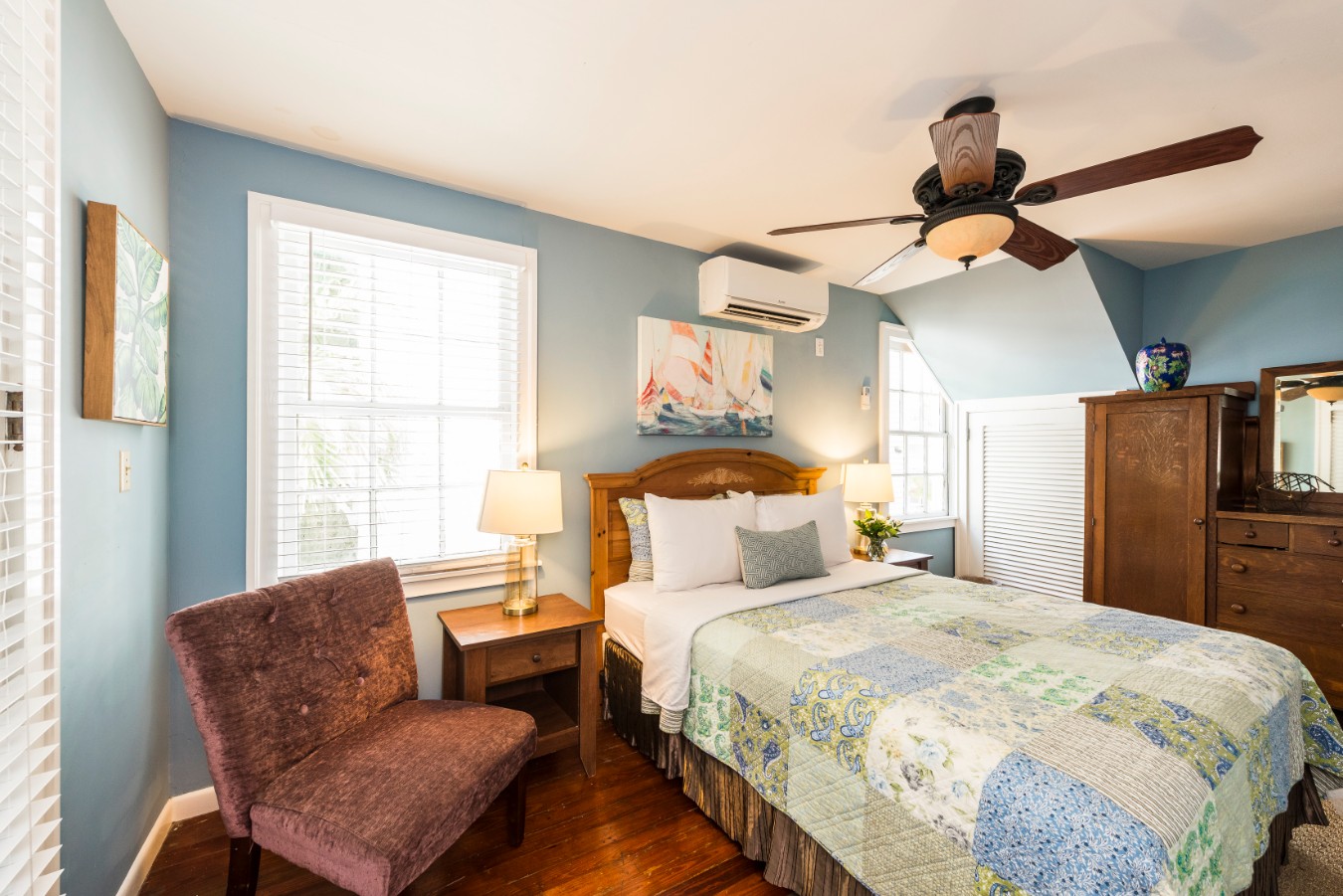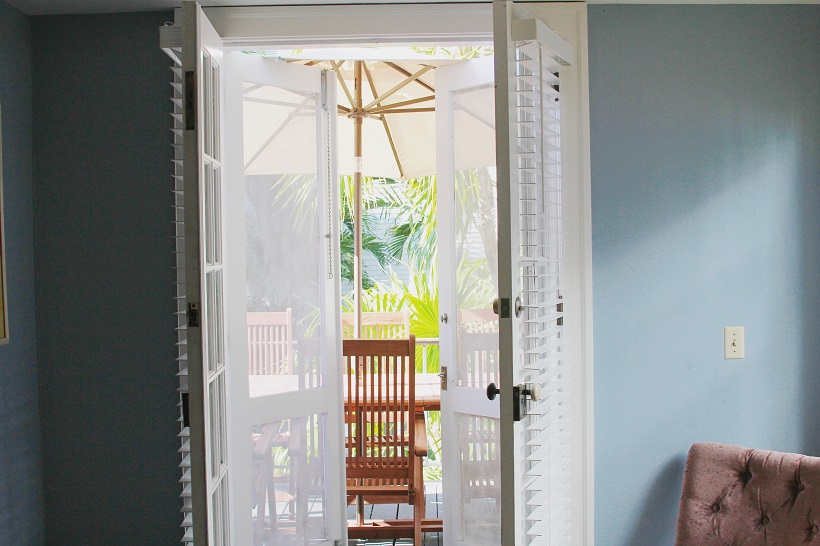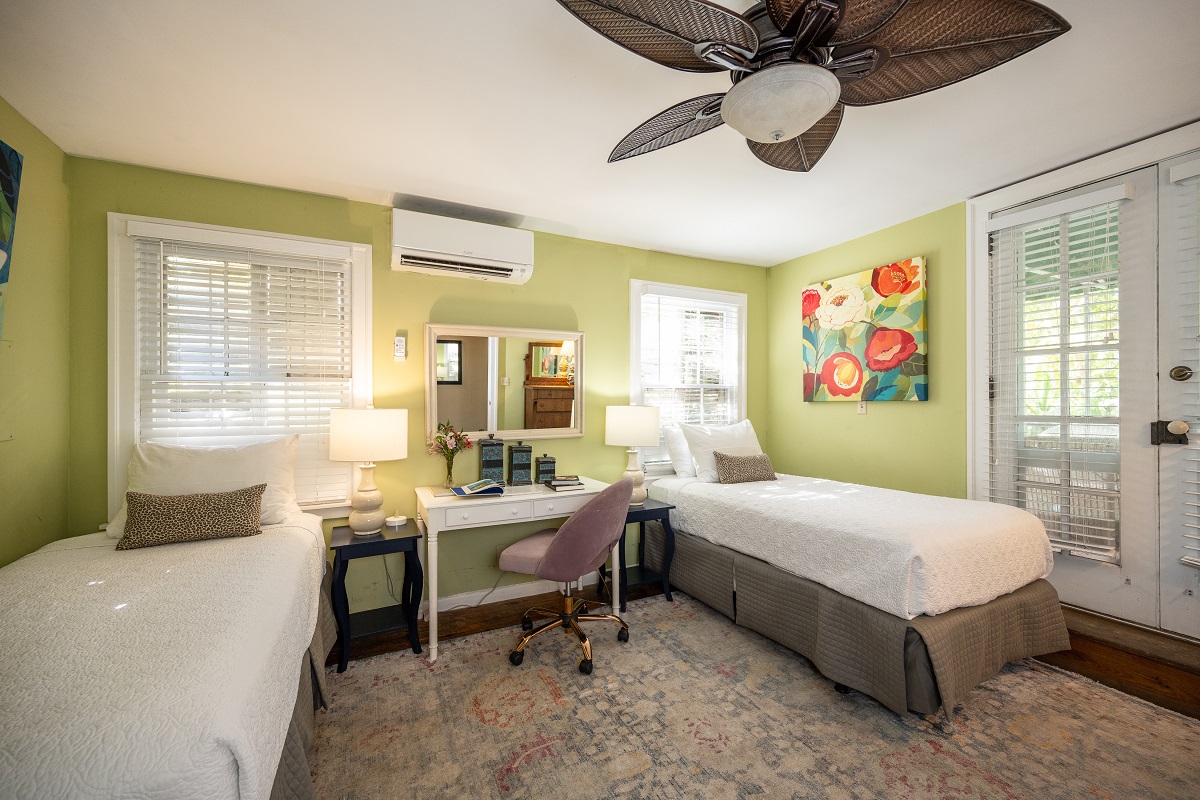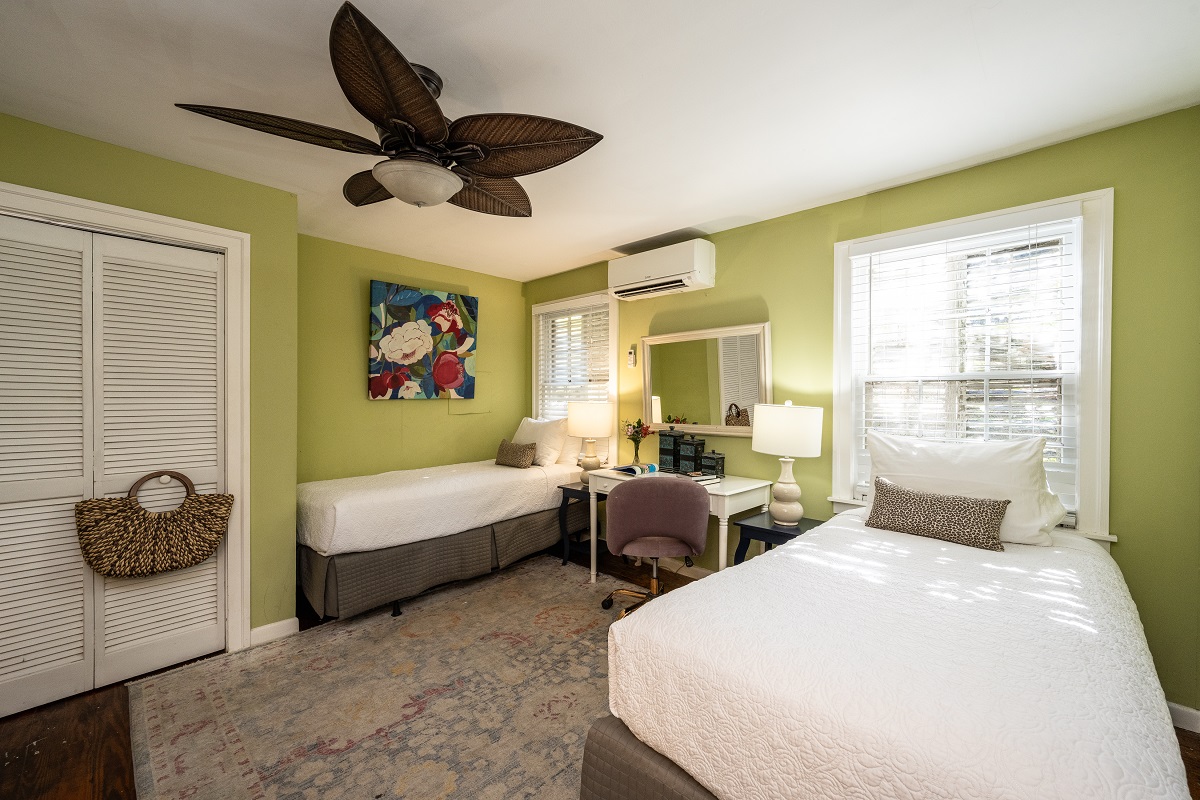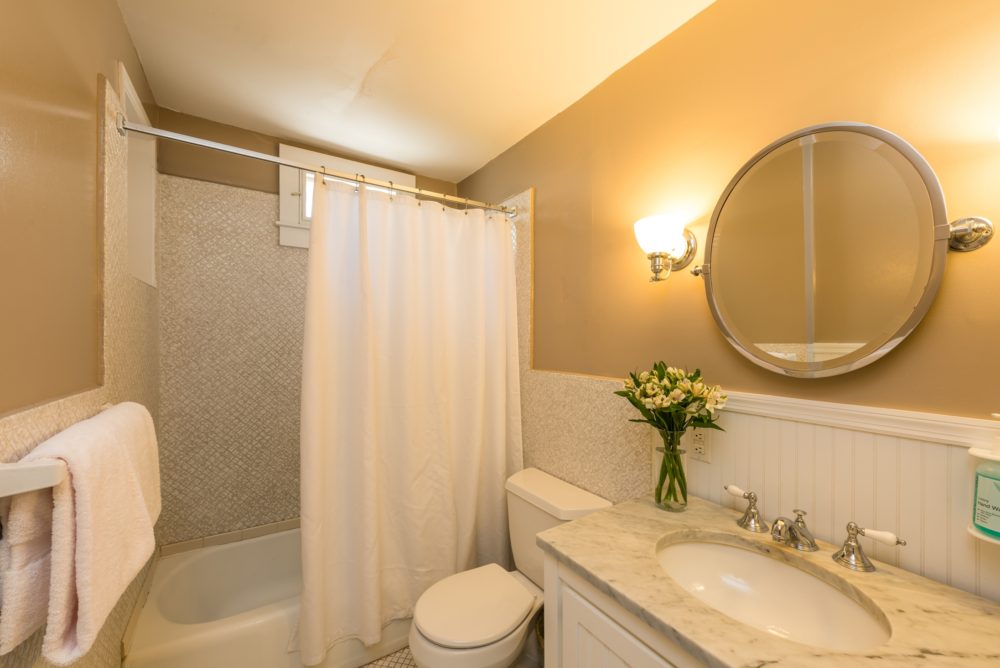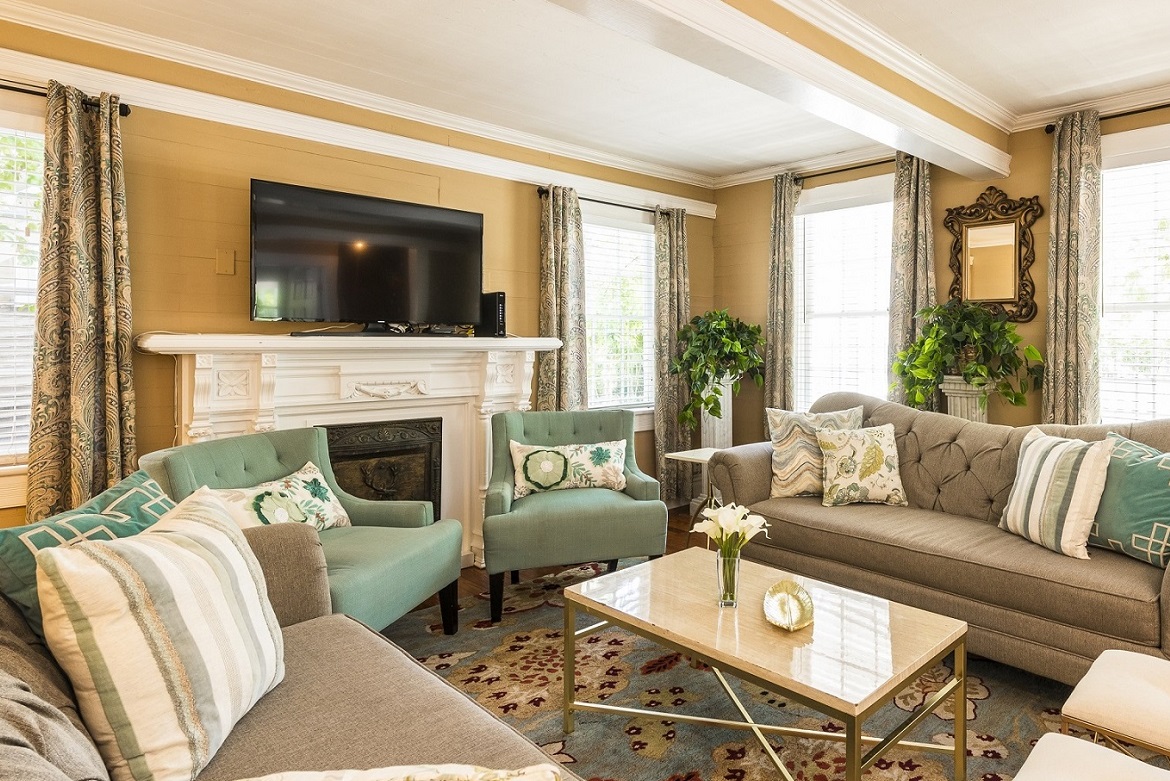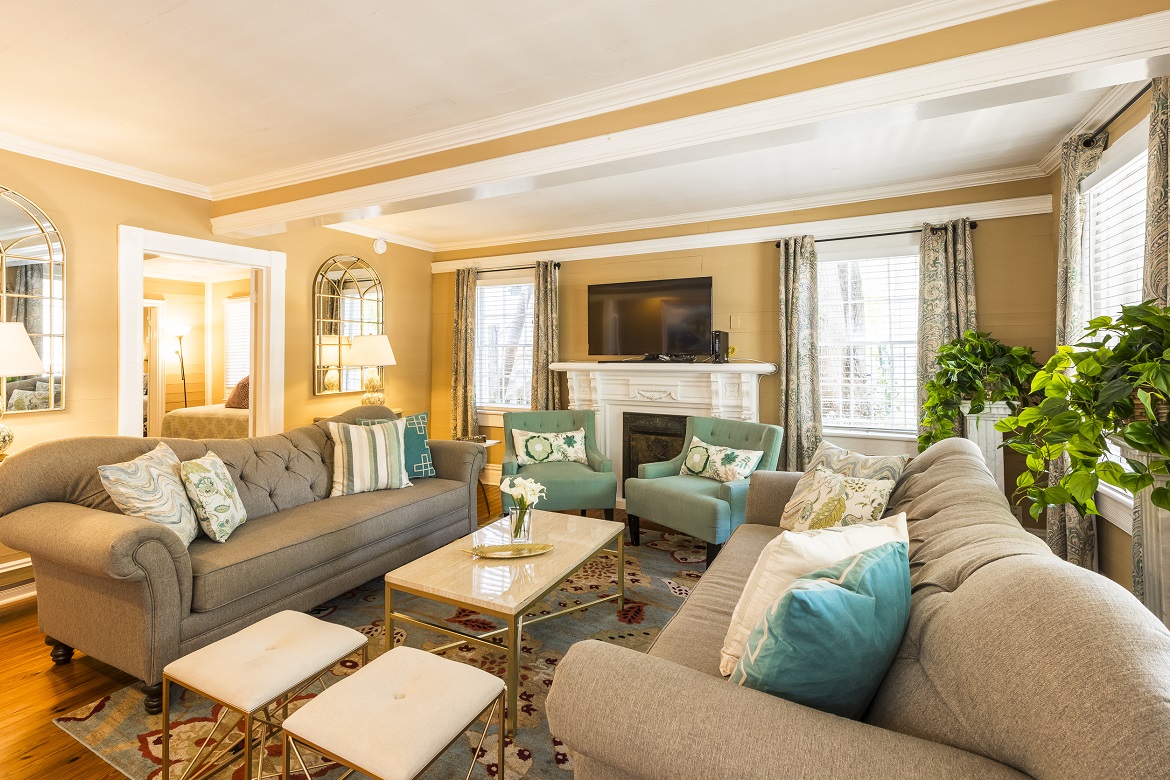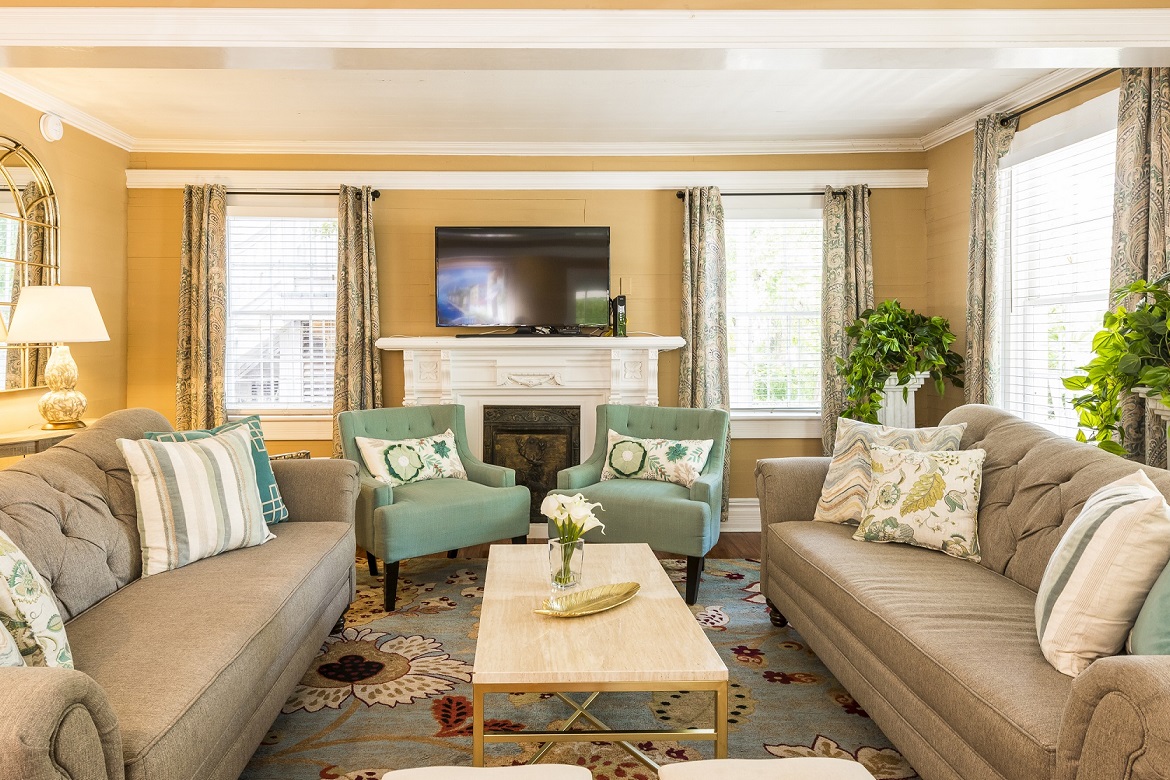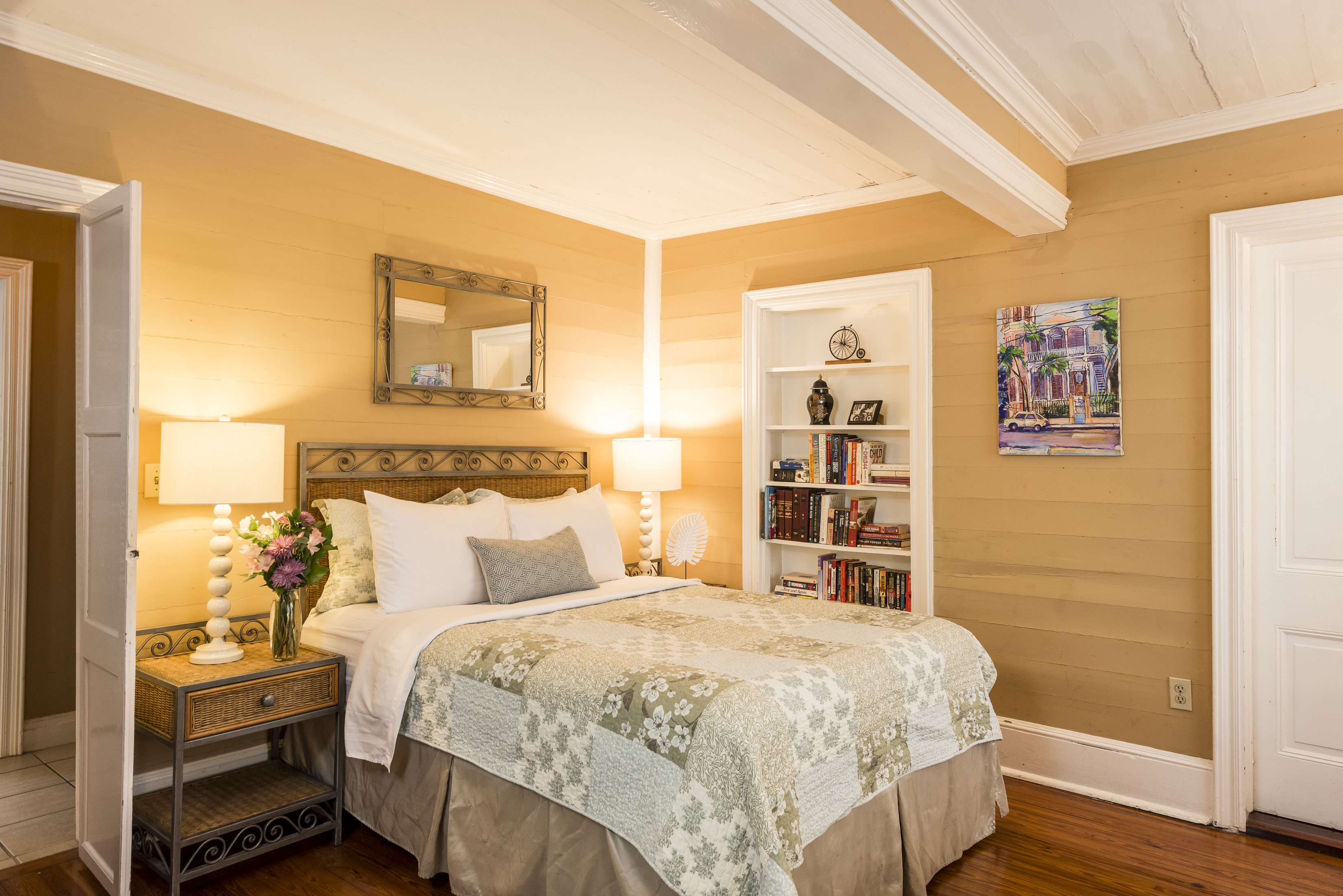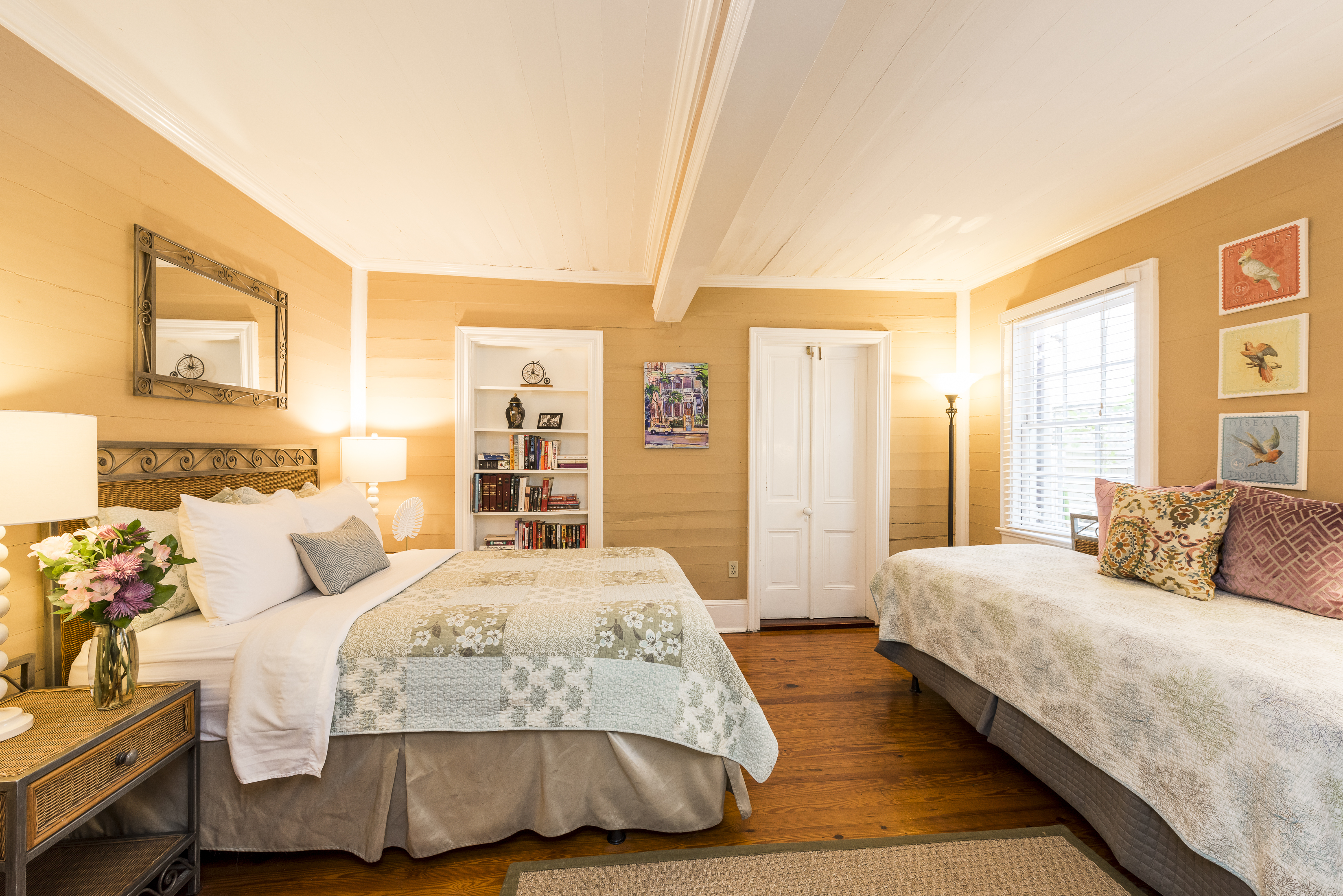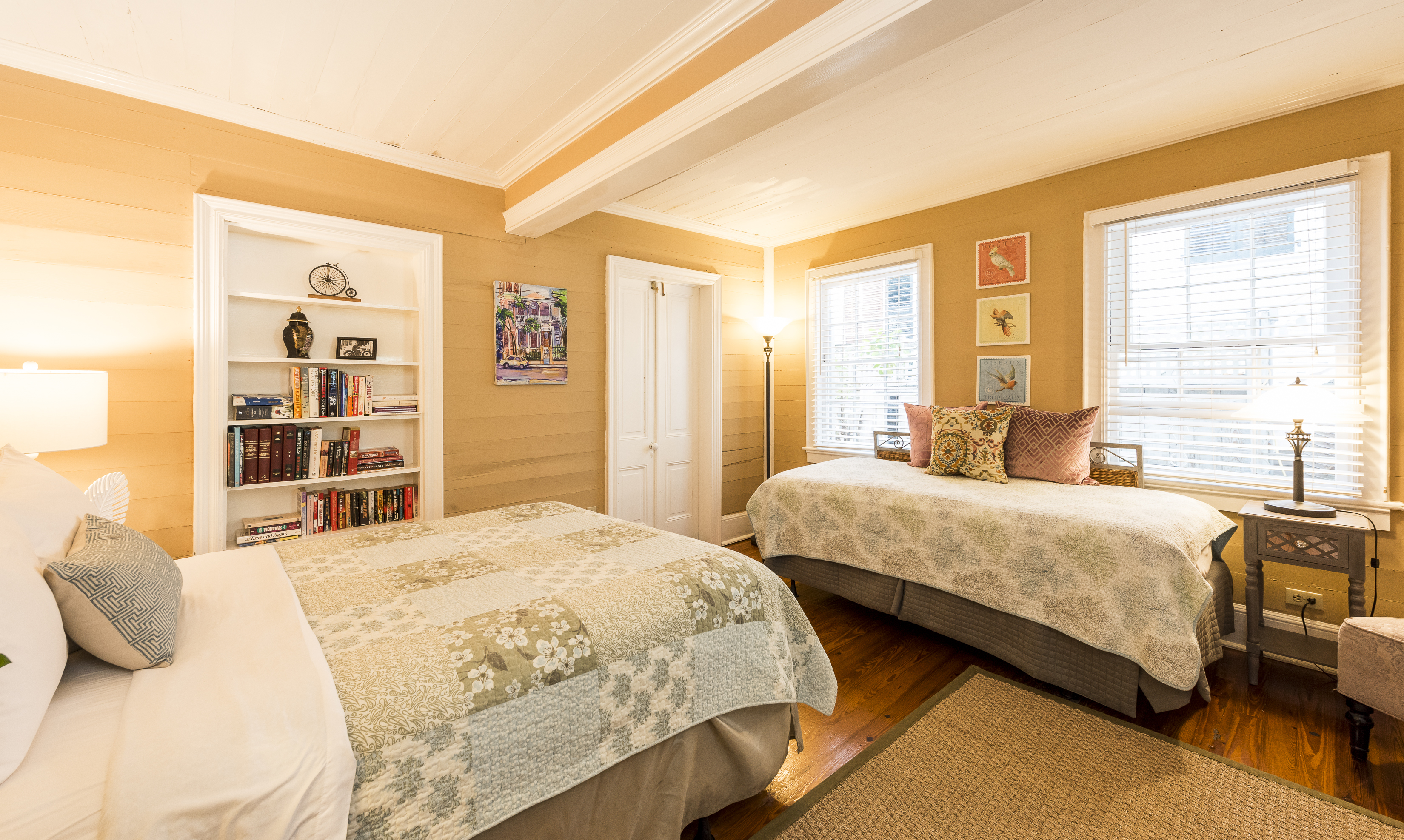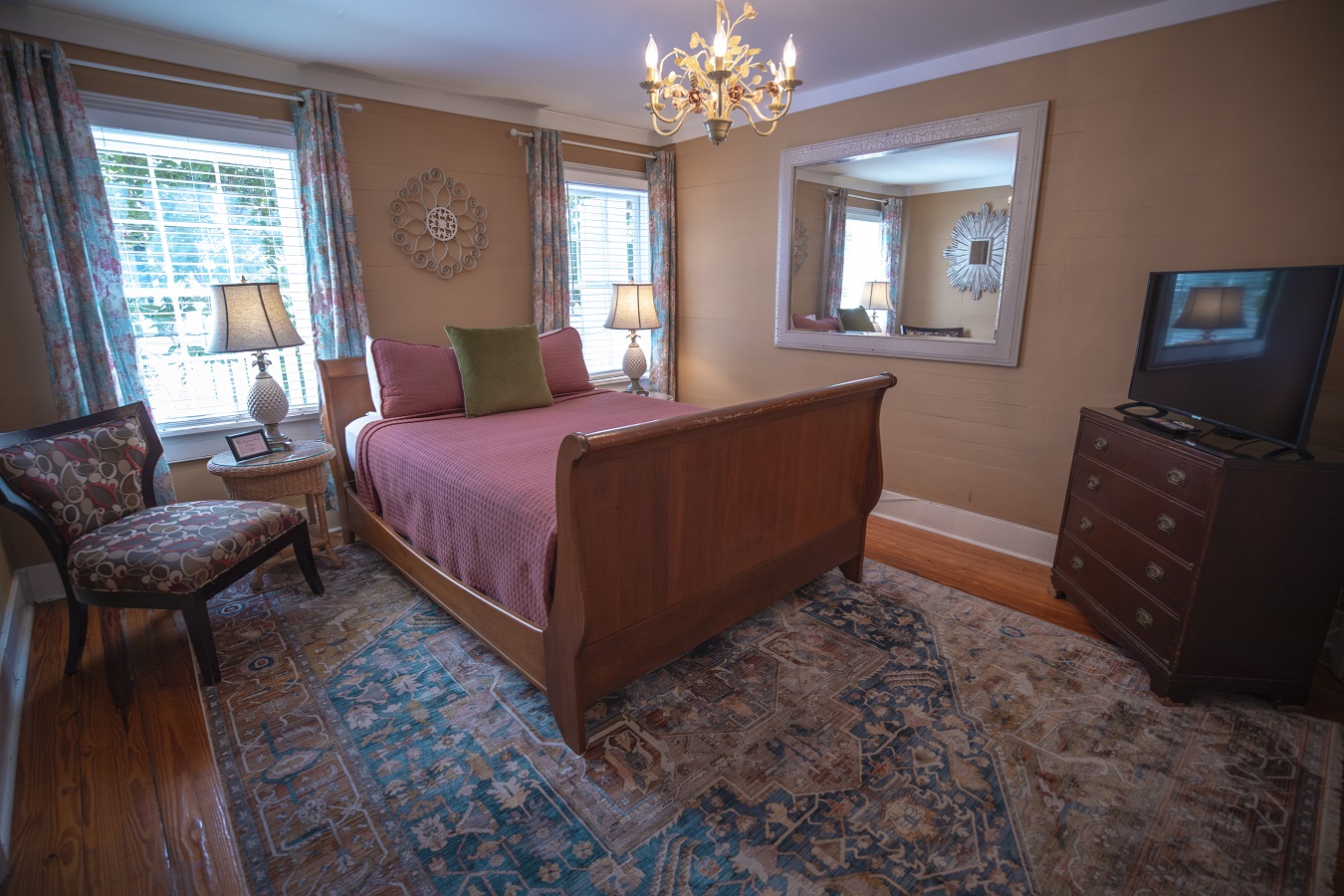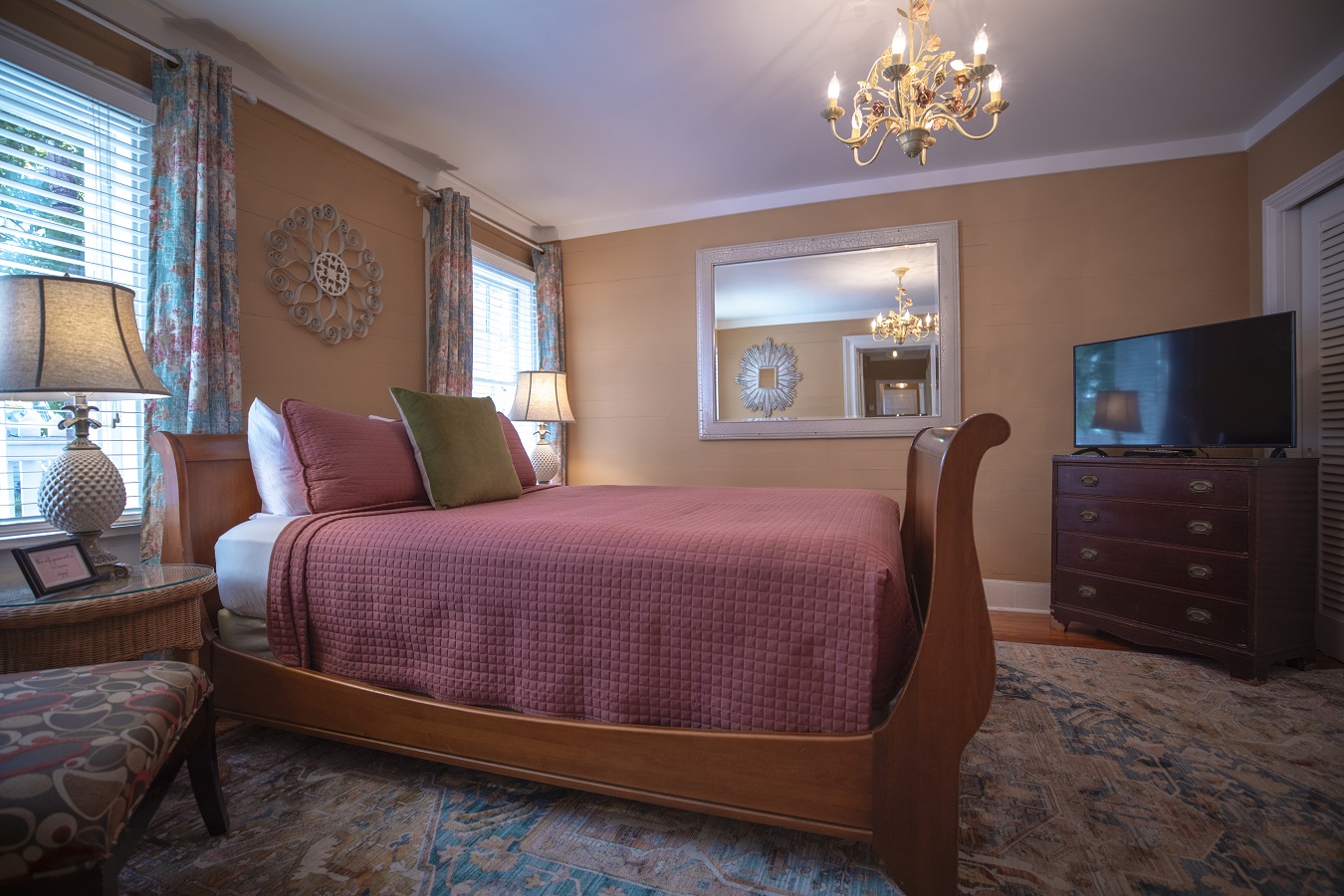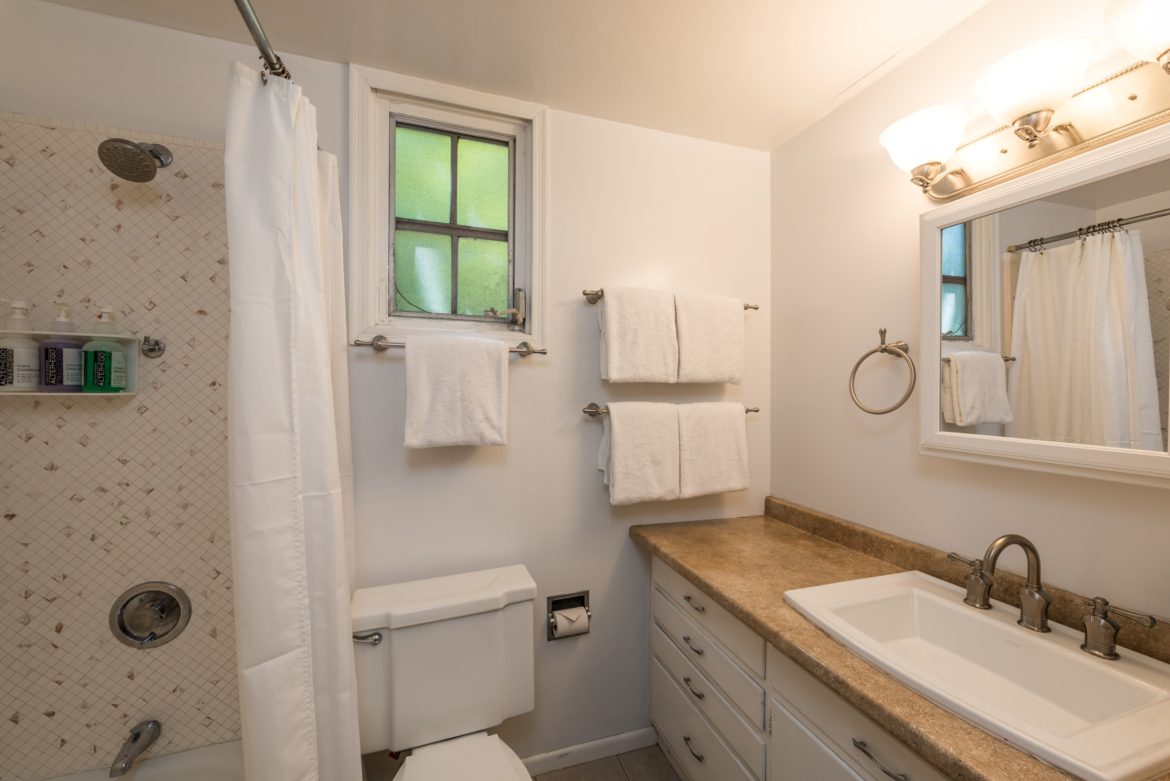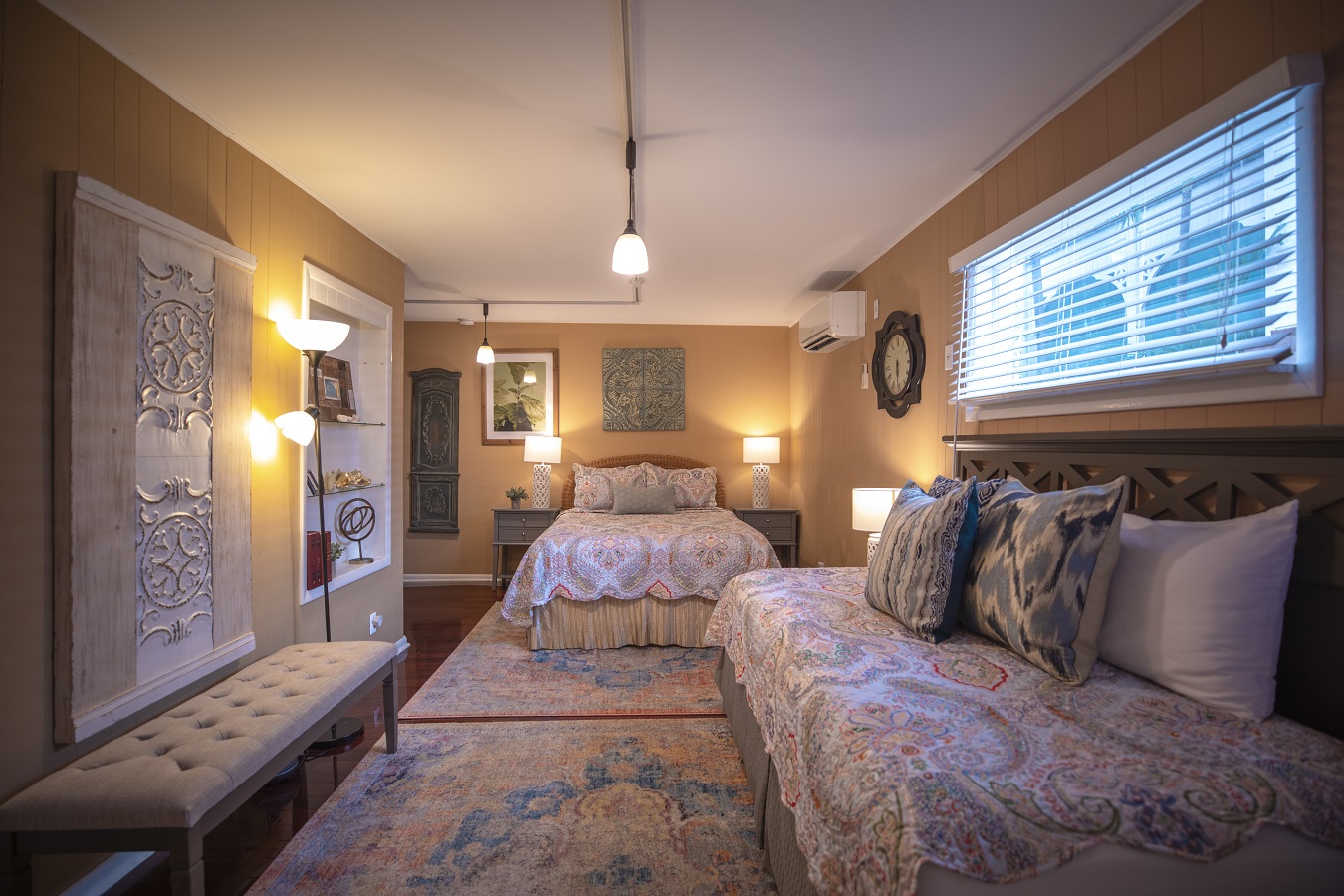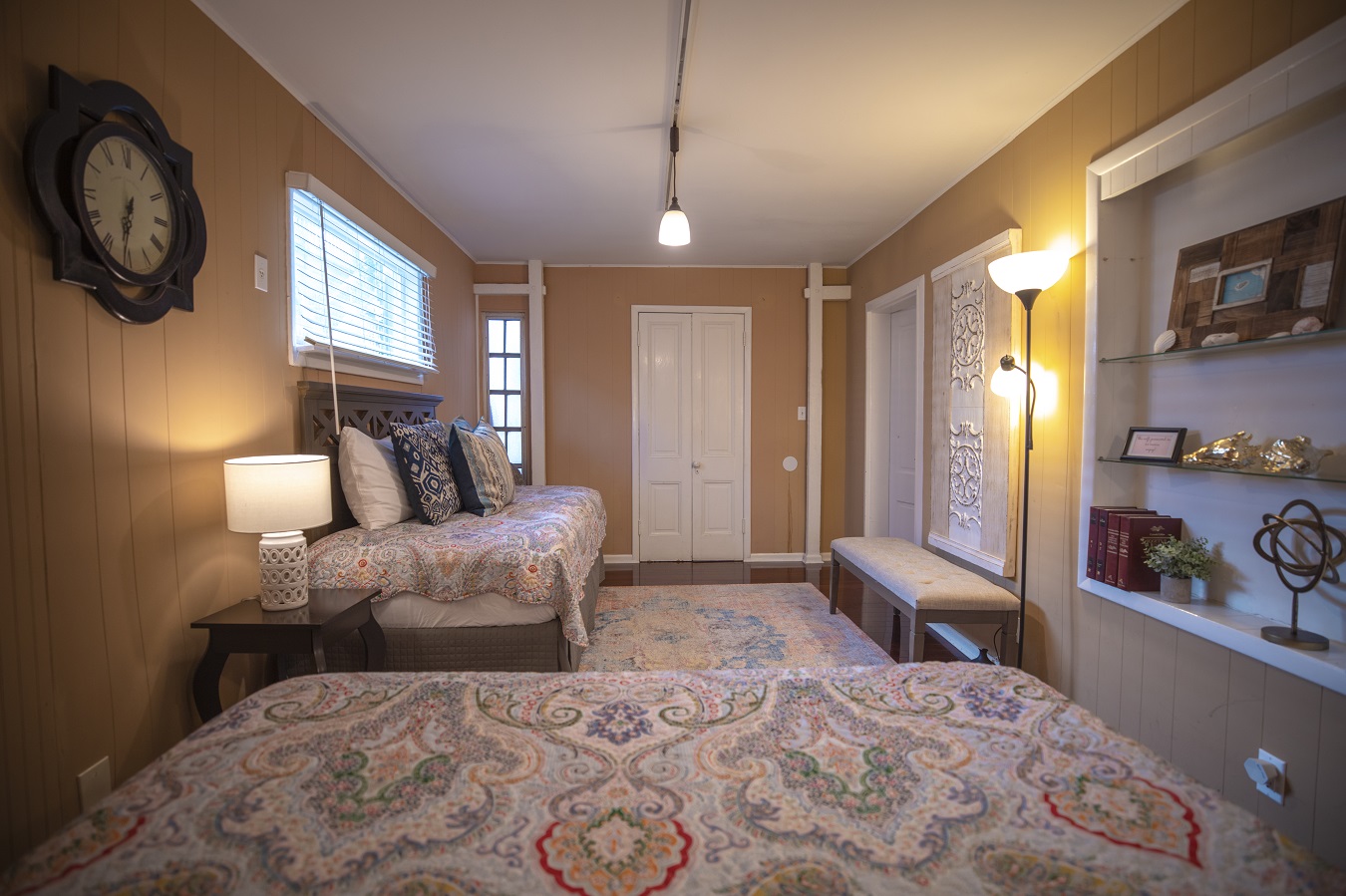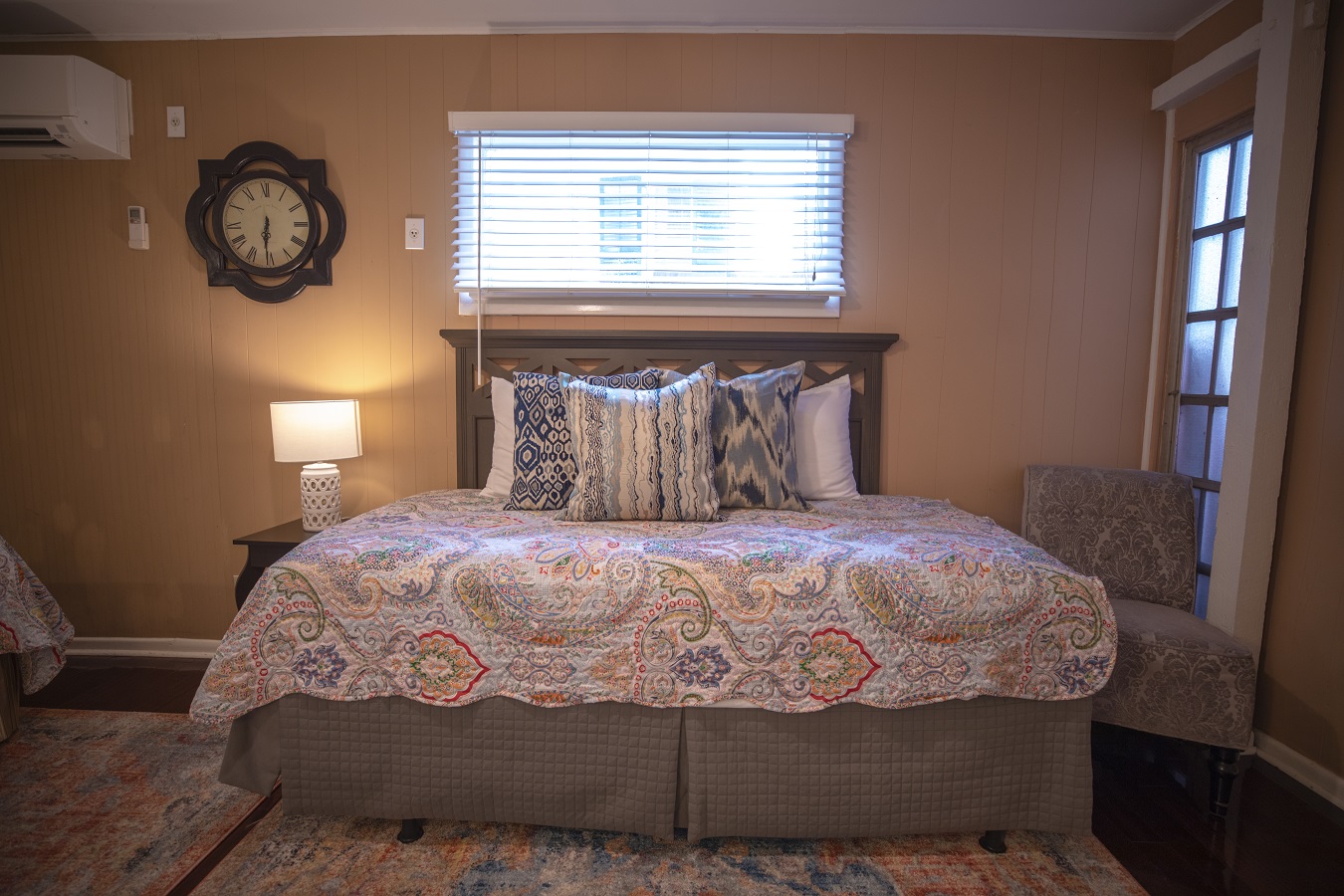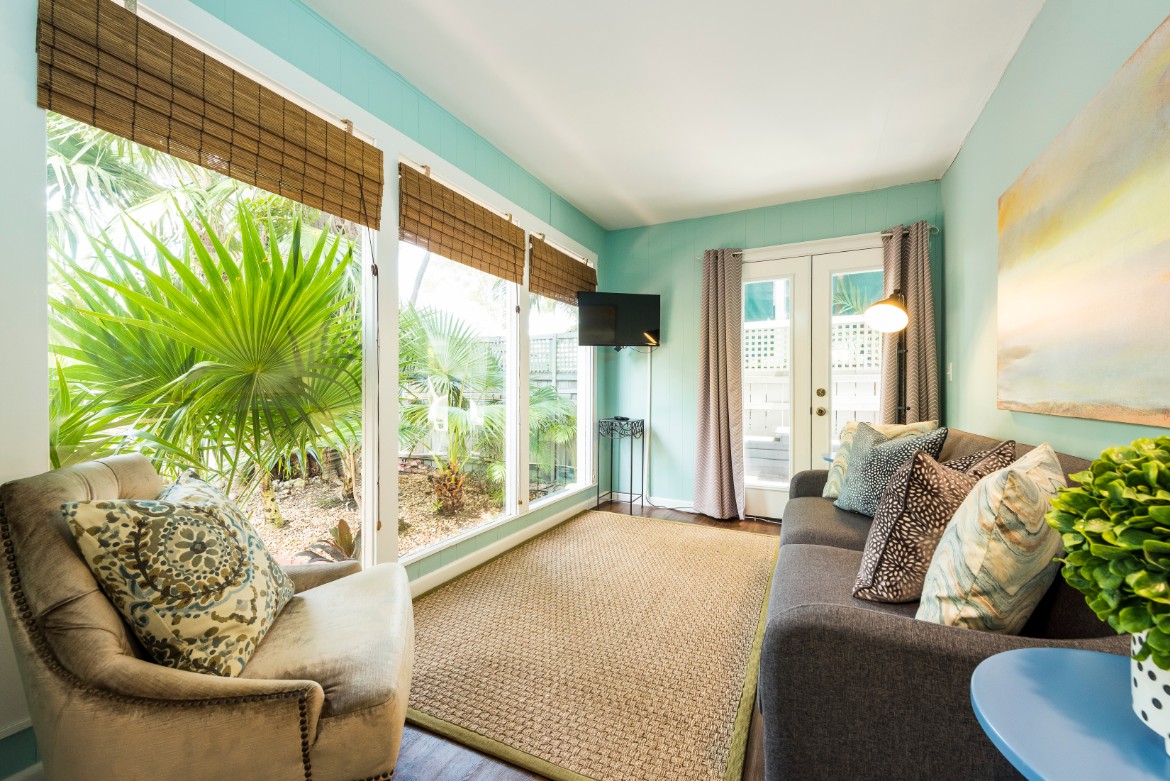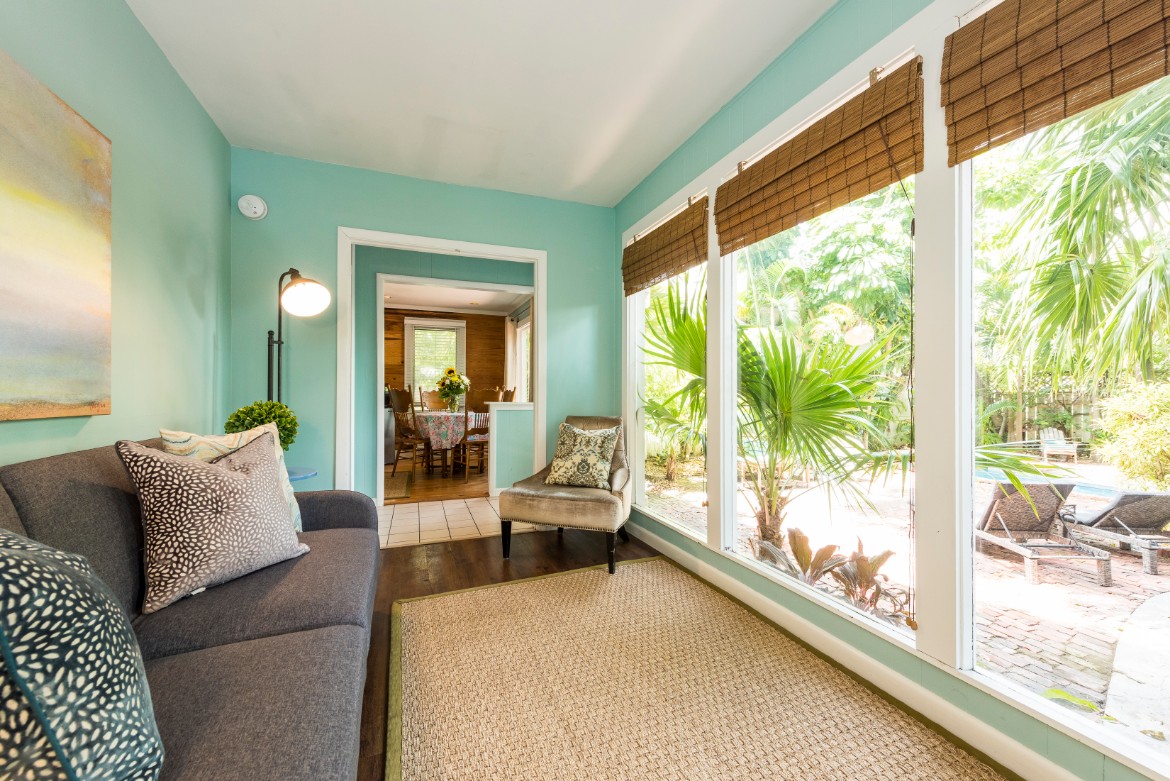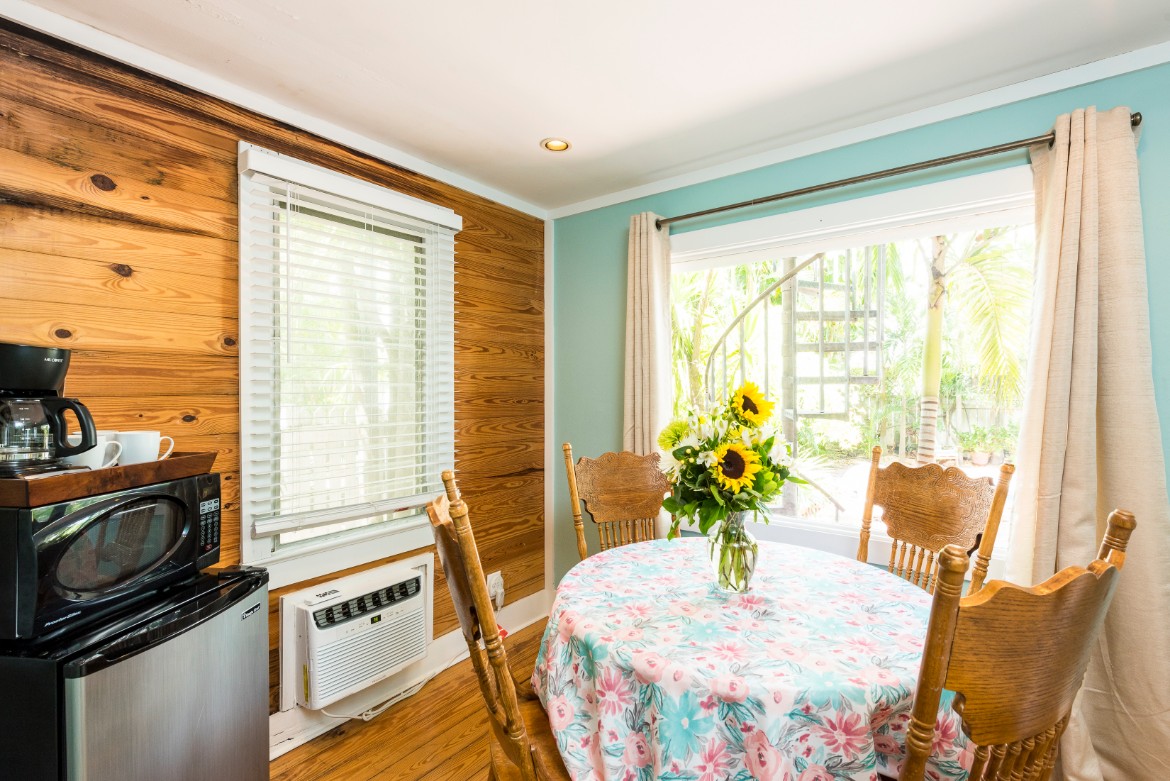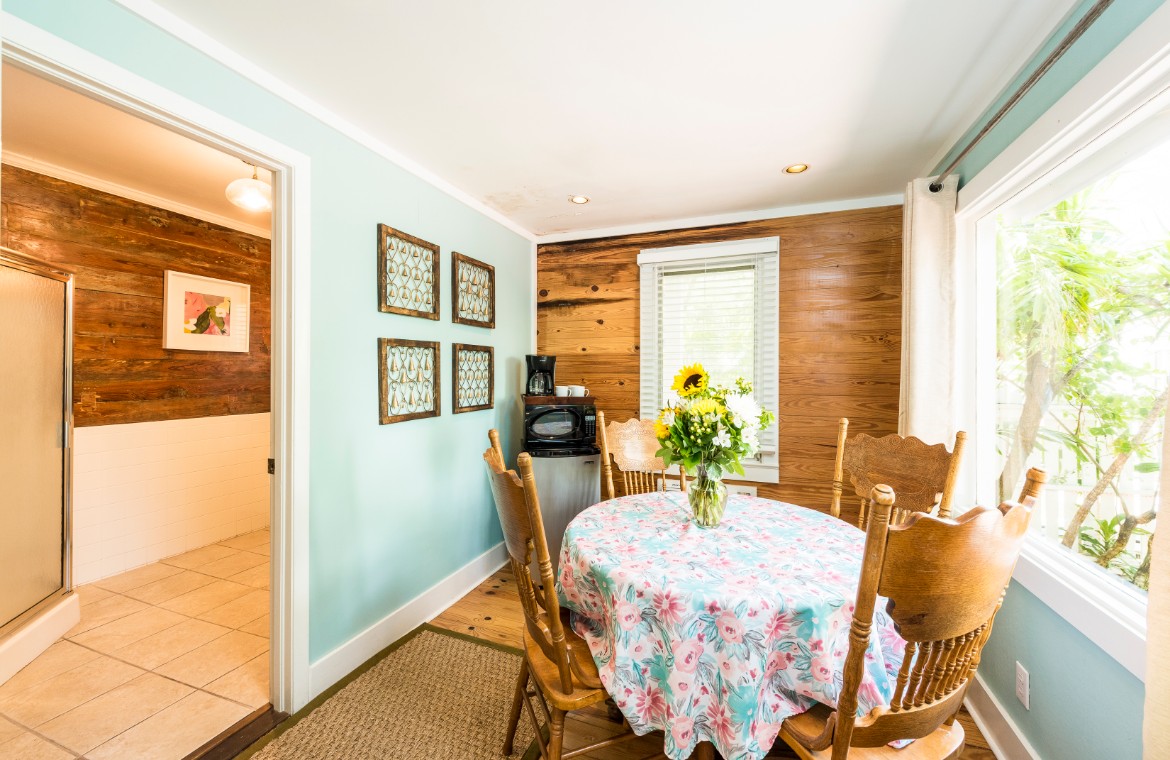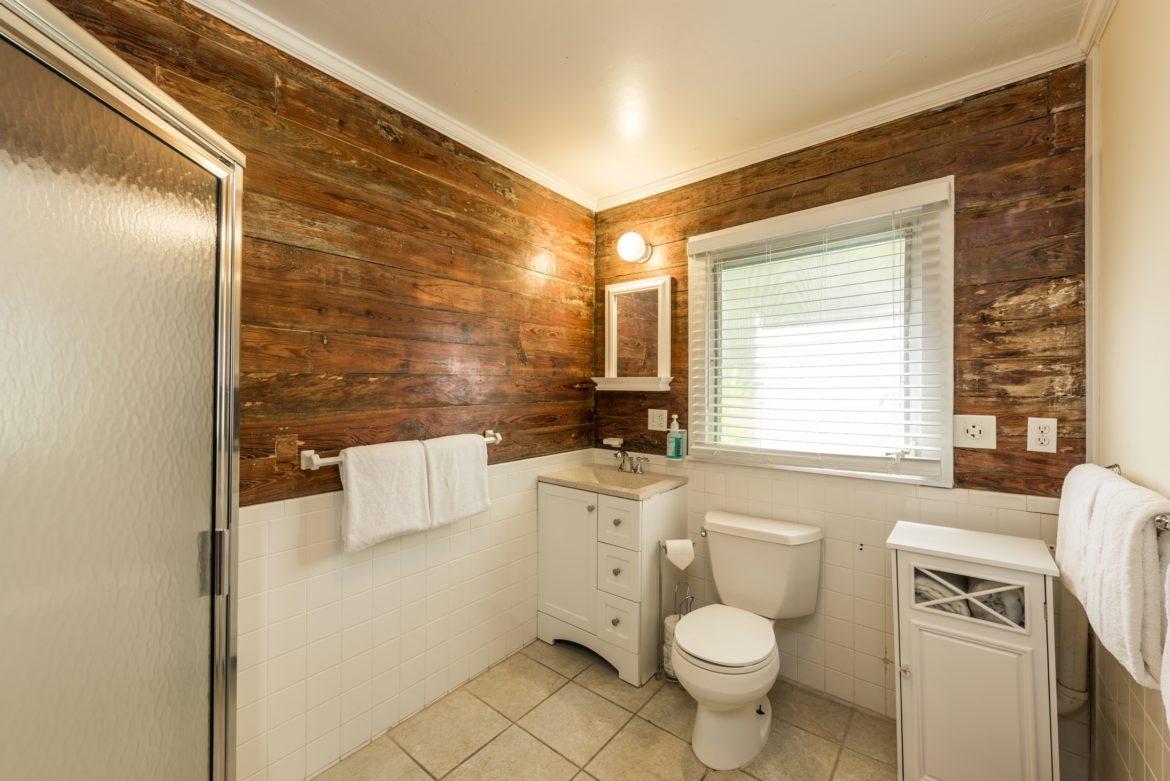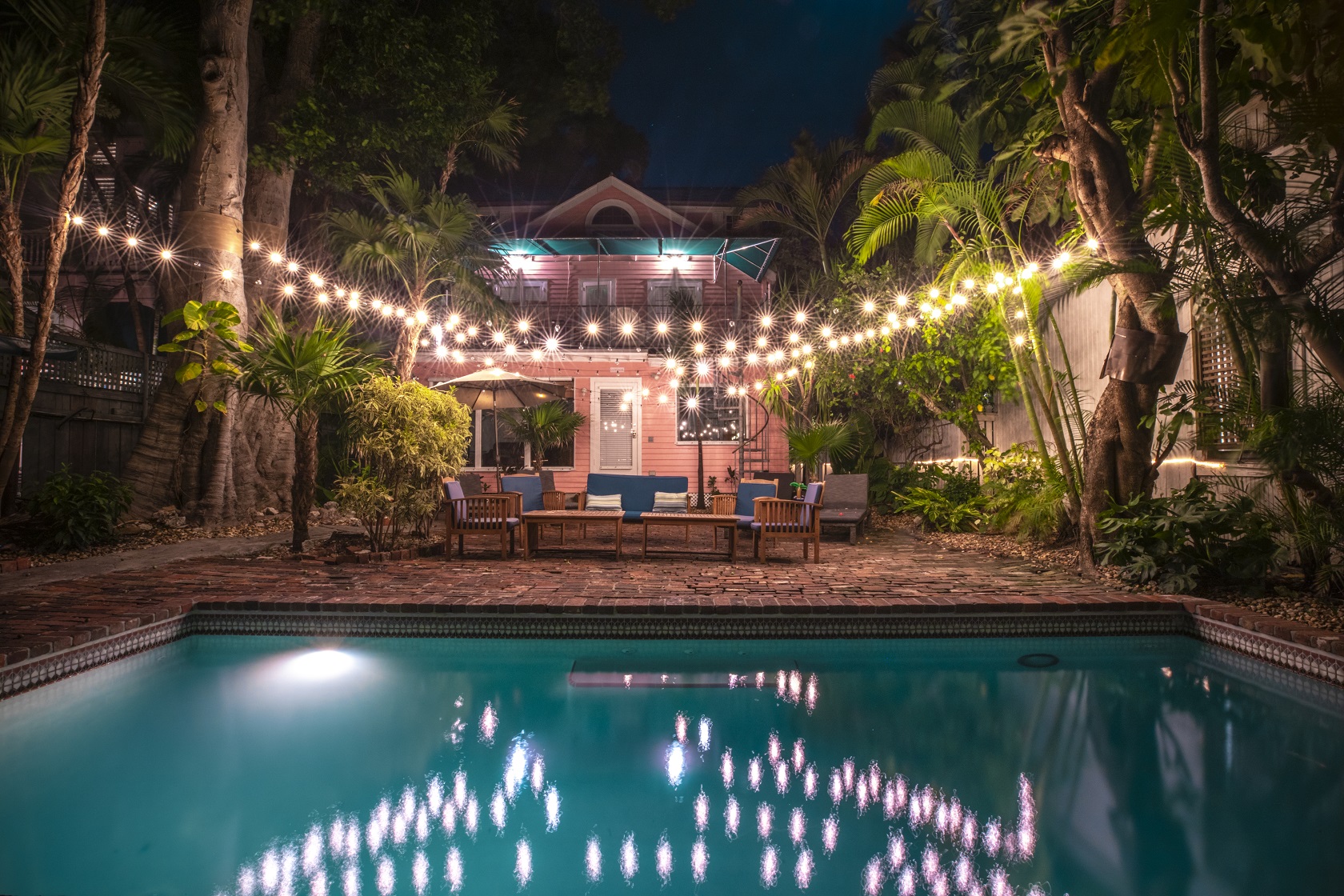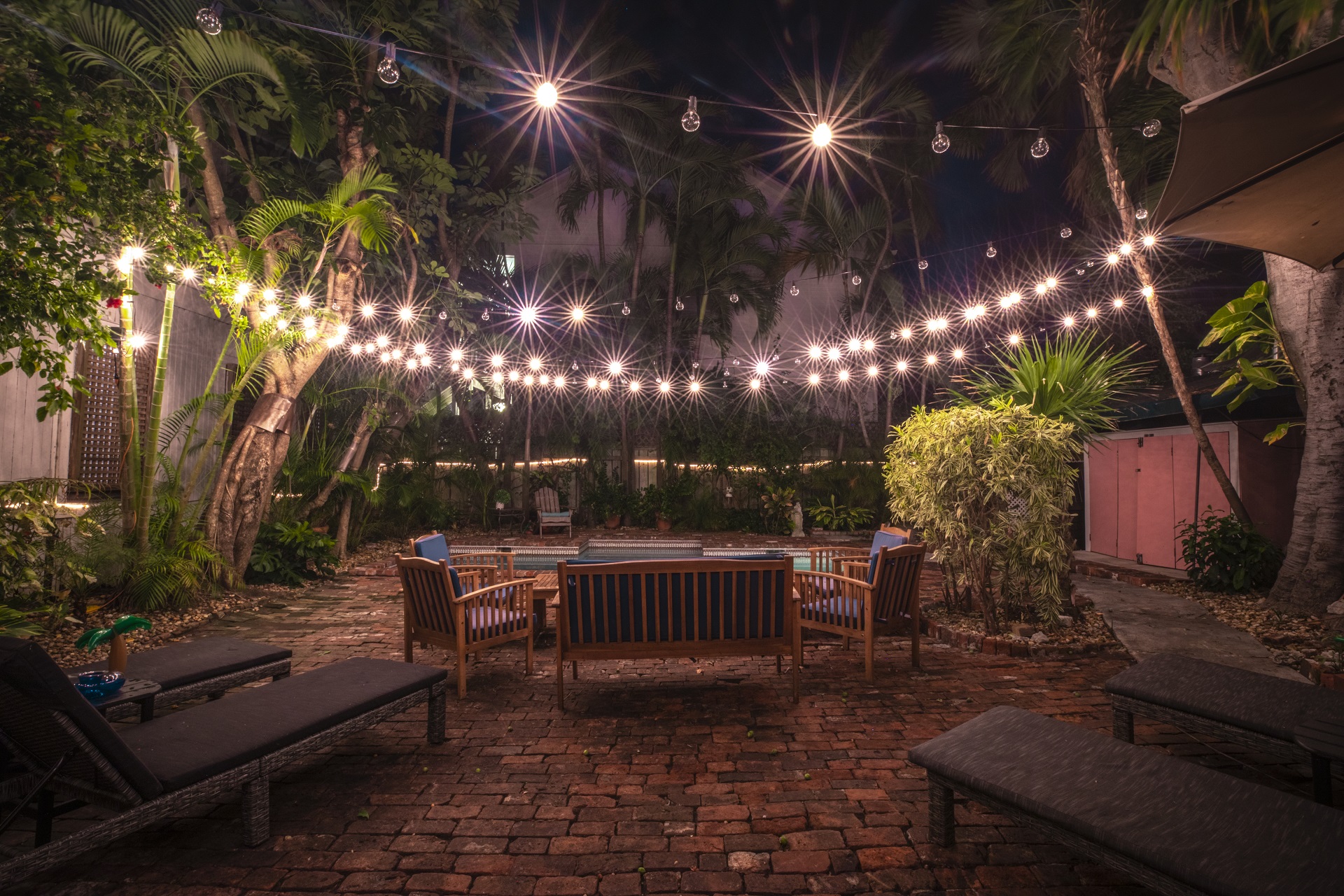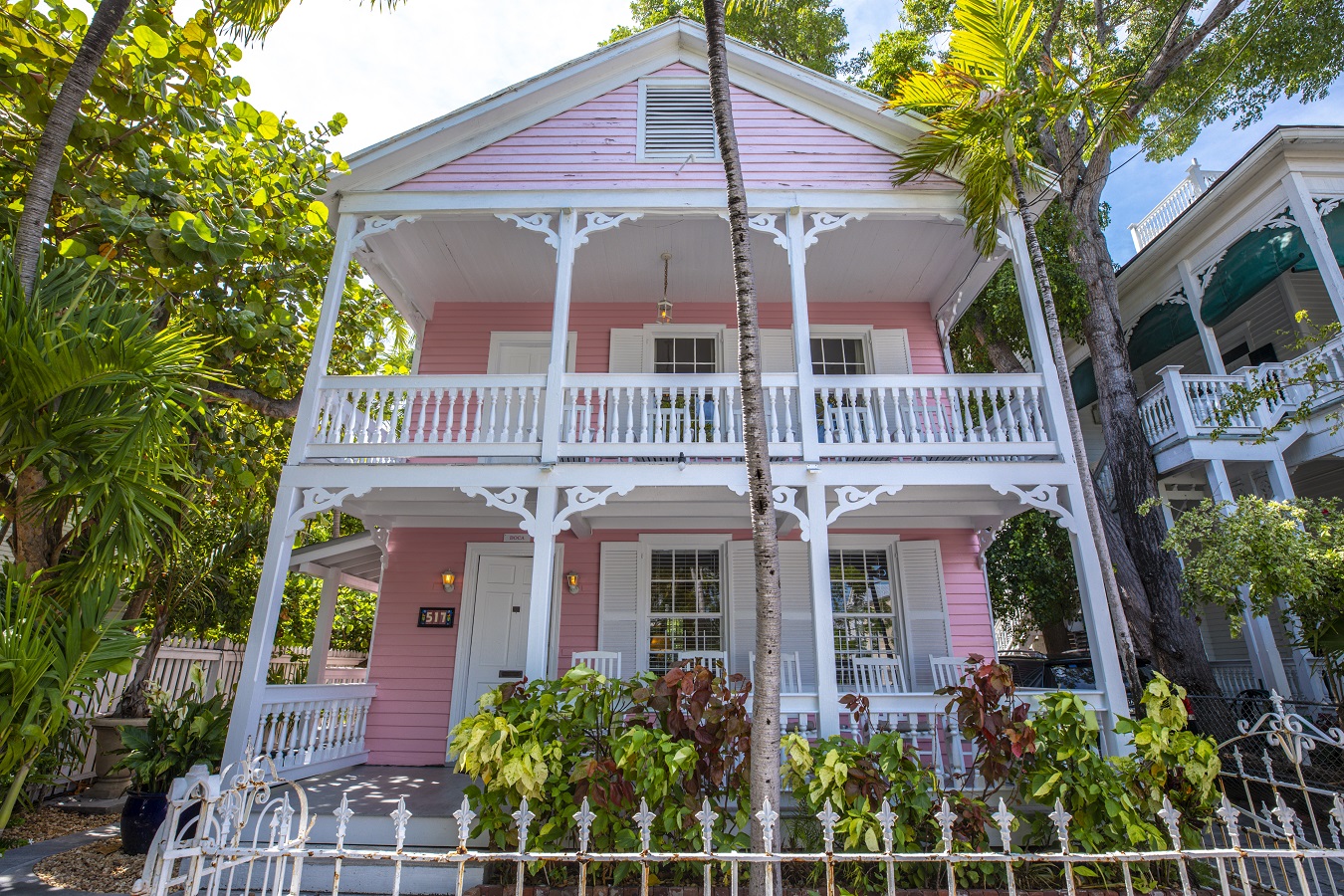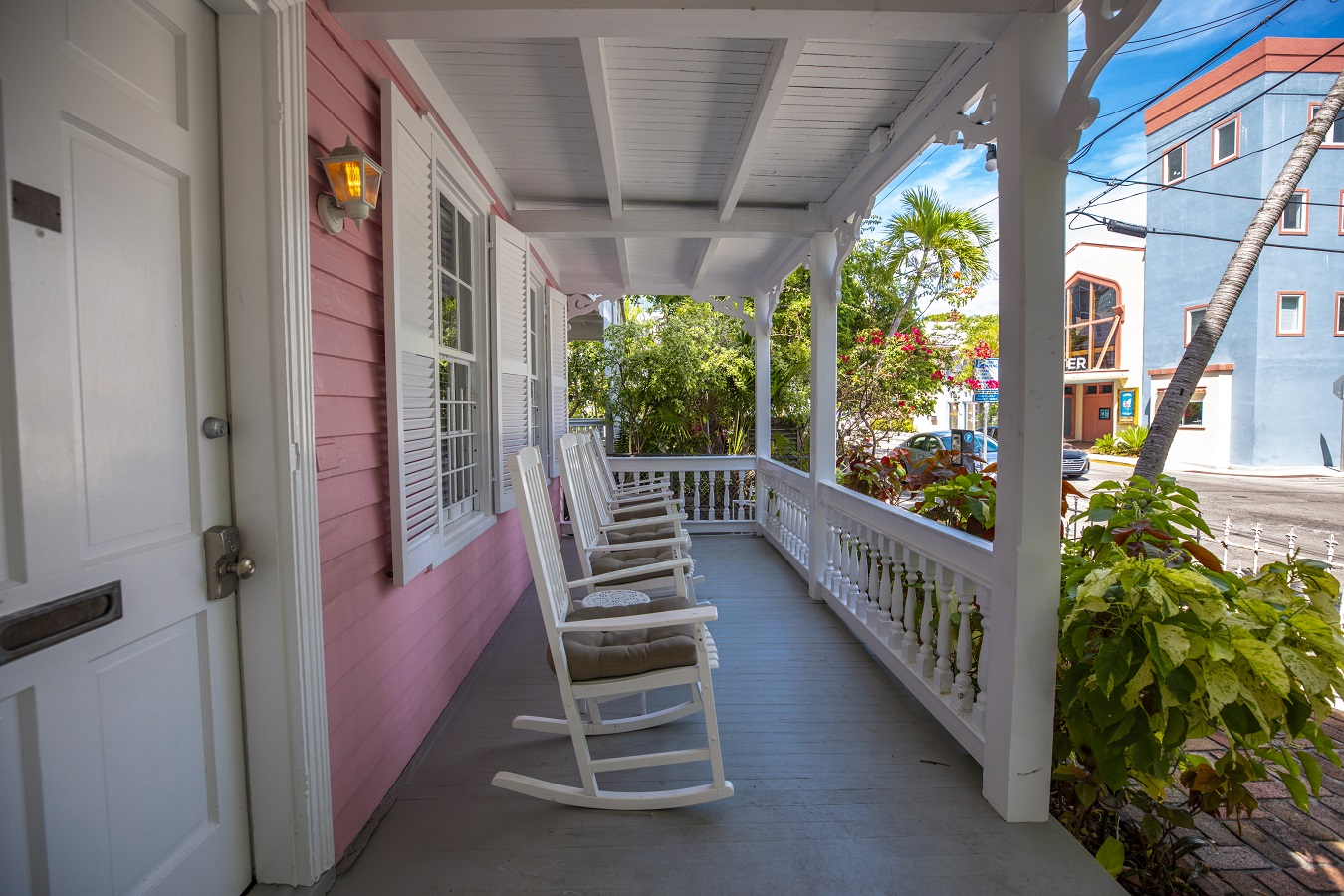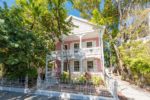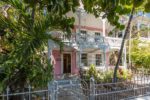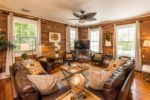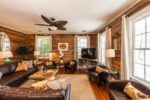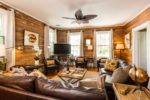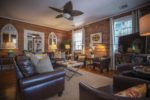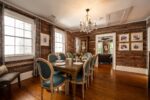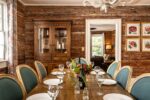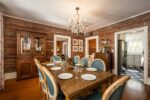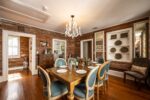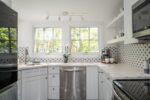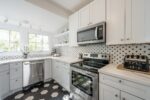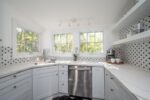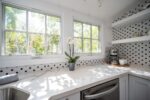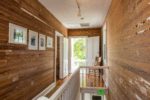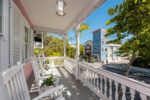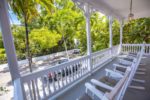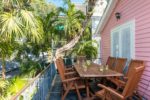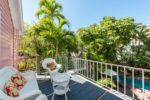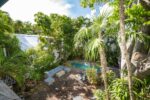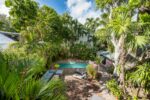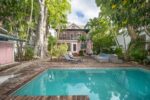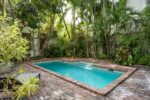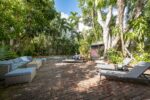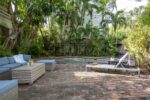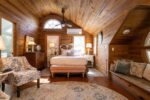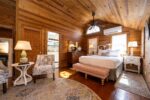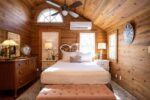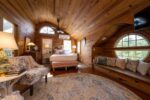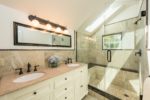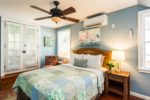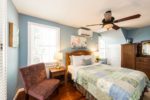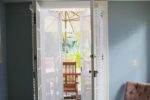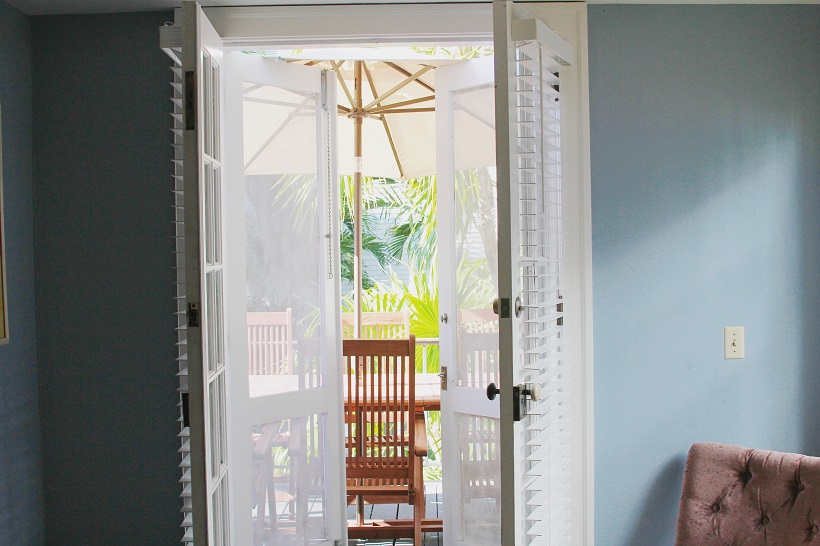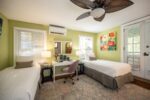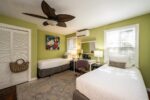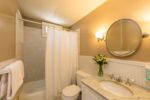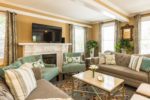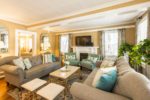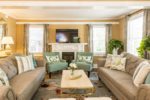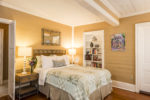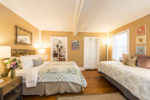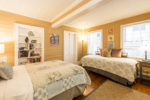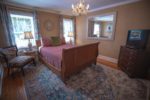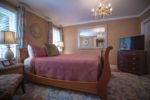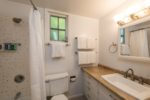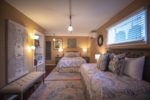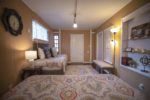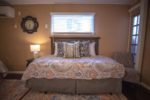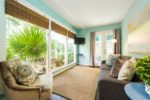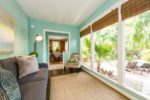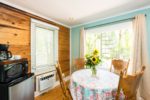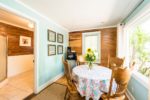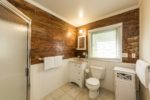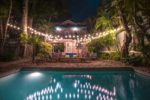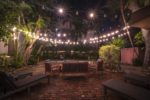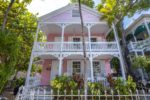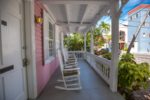 Amenities
The William Skelton House is relaxing and quiet while just steps to all the action on Duval Street. Here you will find everything you need here to feel right at home.
Standard Rates and Cancellation
Rates are subject to sales tax of 12.5%. A deposit of 50% is required to confirm your reservation. The remaining balance is due 30 days prior to check-in. For cancellations more than 60 days in advance of your reservation, the deposit is refunded minus a $100 fee. Deposits are non-refundable if canceled in less than 60 days.
Higher rates apply during special events and holidays and are subject to a 90 day cancellation policy.
We accept American Express, Visa, Mastercard, and Discover and require an active credit card to be kept on file. If you wish to pay by check, please contact our reservation agents in advance for instructions.
Occupancy
Maximum occupancy of 16 people is strictly enforced. Occupancy applies to children over the age of 12. Pets are not allowed. For pet friendly options, please view our Key West Villa Rentals. Pak 'n Play travel cribs are provided upon request for an additional one-time fee of $25.
Check-in and check-out
Check-in is at 4:00pm at the house, located at 517 Eaton St. Instructions will be provided in advance of your arrival. Check-out time is promptly at 10:00am. Late checkouts may be available for an additional fee.
Cleaning
A cleaning fee is added to the nightly rate to prepare the house for the next guest's check-in. Your vacation home comes with basic cleaning supplies. Guest are expected to leave the property without damage, dirty dishes, or undisposed garbage. Please properly dispose of trash and separate recyclables. Failure to comply with any of the above will result in a fee of $100 or greater.
Parking
The Skelton house driveway has 2 off-street spaces designed for compact cars. Management assumes no liability for theft or damages to vehicles. A car is not necessary in Key West, as most attractions are within walking or biking distance from our excellent location.
Smoking
Smoking inside the house is not allowed. If evidence of smoking is found, a minimum fine of $200 will be charged to the credit card on file. Please dispose of cigarette butts properly. Clean-up fees of $100/hour will be charged if not properly disposed. Smoking is permitted on outdoor porches and patio.
Unwelcome groups
We reserve the right to refuse accommodations to groups including bachelor/ette parties and Spring Breakers. This home is in a quiet, historic block and adheres to strict local noise ordinances. Should we refuse accommodations, we will not offer refunds for deposit and outstanding nights.
Inclement weather
We do not offer refunds on deposits or unused days for trips canceled due to bad weather. We strongly suggest covering your trip through a reputable travel insurance company. We will not offer refunds due to medical reasons or inconveniences.
Swimming Pool
No glass is allowed at the swimming pool. Guests may swim at your own risk. The pool is heated up to approximately 80 degrees. The vacation home owner and the management property of the Old Town Manor (a Key West bed and breakfast) are not responsible for accidents or injury to guests or for loss of money or valuables of any kind.